Banking on a 'porkbook'
Quebec pork producers have created a cookbook for sale inside supermarkets.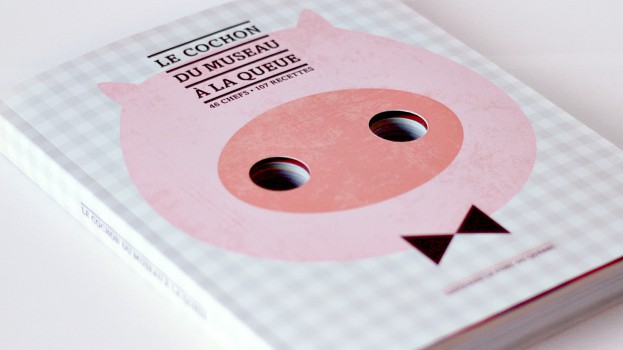 Supermarkets are full of food, but they rarely pop to mind as a place to buy cookbooks. But starting Oct. 25, Quebec shoppers will see a rotund pig's face staring at them from the shelves on the cover of a new cookbook devoted entirely to pork. Its recipes were whipped up by famous local chefs to spur interest in homegrown meat, and it will be promoted in-store with specific packaging on pork products and with special cuts from its pages featured at butcher's counters. Produced in collaboration between the Quebec Federation of Pork Producers, its agency Lg2 and media buyers Carat, the 300-page French-language book will also be sold at bookstores.

The book is titled in French Le cochon du museau à la queu, (The pig, from snout to tail). It's up to individual retailers to decide how they promote it, although Loblaws locations throughout the province plan to have dedicated displays. Claude Auchu, CD at Montreal-based Lg2, says while pork from Quebec is well-known in export markets around the world such as Japan, producers have been losing market share locally to pork from the U.S. and elsewhere in Canada. The book plays up Quebecers' traditional love of food and the culture around it. "It's a pertinent way to say that pork has changed," Auchu says. "It says 'look what you can do with pork' and how trendy it is and how complex it can be as a plate."

The book is part of a wider campaign featuring online, television and print spots. The French messaging for that campaign is based around the tagline "Pork has changed." The book will be launched at a fundraiser in Montreal attended by some celebrity chefs it features and a website called 30cuts.ca will accompany the book. Print inserts have also been purchased in the food section of La Presse.

The book retails for $25 and features a pig's head on the front cover. The animal's nostrils are punched through each page, so readers can see through it when they hold it up to their faces. It features over 40 well-known Quebec chefs, including Martin Picard and Ricardo Larrivée, who hosts Ricardo and Friends on the Food Network.

The cookbook is aimed primarily at university educated female "foodies" with children, and who are willing to experiment in the kitchen. The secondary target is food journalists and bloggers. About 25,000 copies were printed in the first run but Auchu says that it looks like a reprint will be needed to fulfill extra demand.