The political brand-wagon
Brands in the U.S. are jumping on the election with political-themed campaigns. Here are some Canadian examples that strategy would like to see.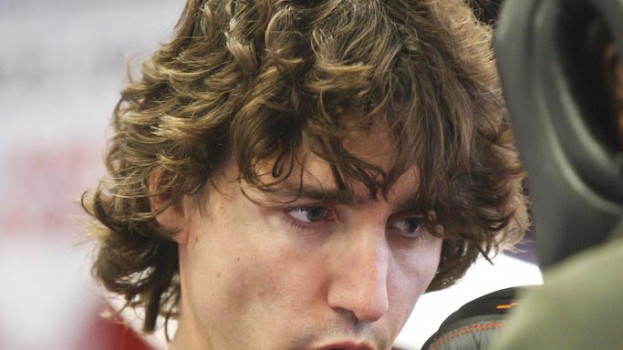 American brands have a long history of political involvement in their ads (such as 7-11′s stunt that had people pledge their party allegiance based on which Slurpee cup they chose), something that's never caught on up north. With Justin Trudeau's recent Liberal leadership announcement and Dalton McGuinty's surprise resignation, the Canadian political scene is full of interesting characters and ripe for brand involvement. Here's our vote for best brand-wagon hookups.

Trudeau for Biotherm
L'Oréal recently signed financial trader and Ironman champ Josef Ajram as the spokesguy for Biotherm's men's line, saying that they're moving away from models towards "real-life interesting individuals." With Justin Trudeau's recent leadership bid the biggest buzz in Canada's political scene since Margaret Trudeau and the Rolling Stones (or Pierre's "fuddle duddle"), who better to be the next Biotherm brand ambassador than Canada's favourite pugilist.

Marois adds pep to Quebec
On the heels of this summer's kerfuffle between the Red Square student protesters and then-Quebec Premier Jean Charest, we see a big opportunity for current Premier Pauline Marois to bridge the youth gap. As Red Bull's new spokesperson, she could pop into its many events, while Red Bull could sponsor the National Assembly. They could even introduce a Poutine-flavoured drink. Just think of how alert and active all those politicians could be? It put a man in space – maybe it can solve Quebec's economic woes.

Namaste Nenshi
Naheed Nenshi swept the 2010 Calgary mayoral election by surprise, due to grassroots, social media campaigning. We see him as the perfect rep for Vancouver-based Lululemon – also active in the grassroots, social scene. He could be the city's biggest brand "ambassador," donning the men's line to functions while instituting a mandatory yoga lunch hour at city hall. And, of course, "Namaste Nenshi" just rolls off the tongue.

Introducing Hipster Harper  
The big man in parliament is best known for his tightly scripted caucus and – let's face it – sweater vests. A hip Canadian retailer should build a campaign around re-outfitting Prime Minister Harper. We suggest finding a look-a-like model and doing before-and-after shots, divesting him of the vest and getting him into some skinny pants, stylish button-ups and chunky frames.