2012 Media Directors of the Year & Next Media Star
Peter Mears and Jamie Edwards share the Media Director of the Year honour, while Bailey Wilson is named Next Media Star.
Each year, strategy invites the media industry to nominate their fearless leaders and share their topline accomplishments. The task of determining which nominee most deserves the Media Director of the Year nod falls to our Media Agency of the Year jury. They also vote on the top Media Star, another industry-nominated recognition. Here's who came out on top for 2012.
Peter Mears, CEO, Mediabrands
Ask Mediabrands CEO Peter Mears about his personal contributions to the group of media agencies he runs and he politely turns the conversation to the teams he manages. Every time. It's no surprise then that Mears, who joined Mediabrands in 2010 as president, and also headed up UM when it first opened in Canada, counts the people who work with him as the main differentiator from the competition.
Mears, a recent father of twins, was promoted to CEO earlier this fall. The promotion comes two years after returning to Canada from posts with PHD in London as director of global accounts and as managing partner in New York City, gaining more global expertise in the years between his last stint in Toronto as PHD Canada's SVP, director of planning.
Mears says the most important part of his role in expanding Mediabrands' Canadian offerings is helping select the right people to run the company's burgeoning new divisions, a classic Mears team-centric way of mentioning one of the biggest changes at Mediabrands under his leadership. In 2010, there were three media agencies, M2 Universal, UM and Initiative. That number has grown to include Reprise, the company's SEO and SEM division; its trading arm, Orion; Cadreon, the RTB division; and the Mediabrands Multicultural unit.
"Those additions are in response to direct client needs. The business is constantly evolving and consumer behaviour is ever changing," he says. "Each of these launches is a proactive measure to help the client stay ahead of the curve." The list of clients has also grown over the past year, with M2 Universal winning Wind Mobile, Globalive and Canada Post's digital business; UM gaining Tempur-Pedic and Exxon Mobile; and Initiative winning Dr. Oetker and Vonage.
Looking ahead, Mears is focusing on getting the chemistry right: "I want to continue to be attractive to great talent and great clients, and continue the great work that we do," he says.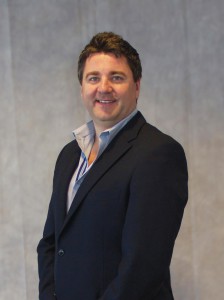 Jamie Edwards, CEO, MediaCom
Jamie Edwards started in the top spot at MediaCom Canada two years ago, after previously holding positions at Carat, Vizeum and Isobar in New York and London. At MediaCom, Edwards is responsible for over 60 clients, including Canadian Tire, Winners, Volkswagen and the newly won CIBC account. The agency had $900 million in billings before the CIBC account was added to the mix earlier this month.
Edwards says he is most proud of setting a new direction for MediaCom Canada, enhancing its philosophy of "People First," and adding a new strategy and innovation department. He has also introduced a consumer insight panel called "Real World Street" which runs in 90 Canadian homes, and re-launched its "Beyond Advertising" content development product.
"We are increasingly being asked by clients to develop and distribute content, increasingly through social media," says Edwards.
Coming to the agency since Edwards started is Ian Giles as director of social strategy (previously at TC Interactive). Also joining the agency is Travis St. Denis as director of engagement planning (most recently at SapientNitro) and Tim Hughes (previously at Maxus Canada) and Urania Agas (previously at Totem) as senior VPs, client service directors.
"It's the people outside my office that make this company successful, so a big part of my job is helping them reach their potential," says Edwards, who leads a staff of 220 people across offices in Toronto, Montreal and Vancouver.
Edwards believes the role media plays is more important in today's economy than ever. "I have always said that I'd like our clients, when asked to define what MediaCom does for them, to say we are catalysts for business growth and that we just so happen to use communications and media as tools to ignite and deliver that growth," he says.
2012 Next Media Star: Bailey Wilson

Wilson, manager of broadcast investments at UM, is this year's Next Media Star winner. Wilson was selected by strategy's Media Agency of the Year judging panel for work she did on Johnson's Baby, which asked parents to submit pictures to Facebook of everyday moments with their babies. That content was then integrated into Rogers Media properties like Today's Parent and episodes of CityLine.

"The idea for the campaign came from the insight of reaching mothers using everyday joy and speaking with them in moments that aren't always addressed in ads," she says. "Simple things like dressing your baby, little moments are a source of joy."