O.B. gets even more personal
The brand launches its newest campaign called "Endless Celebration."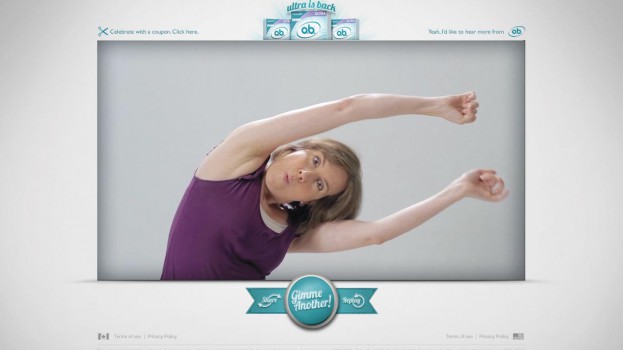 Johnson & Johnson has no reason to apologize this fall. Instead, the O.B. tampon-maker is throwing a non-stop party for its newest campaign, called the "Endless Celebration."
Last December's "Personal Apology" saw Lowe Roche create tailored apology videos, which were then emailed out to O.B.'s database. The humorous videos, which quickly went viral, allowed consumers to write in their names before viewing, and then be serenaded by a studly singer.
"This time, we are celebrating the return of O.B. Ultra absorbency tampons. It is a way of thanking loyal O.B. users for their continued support," says Monica Ruffo, CEO, Lowe Roche.
The new campaign, which targets women aged 18 to 24, kicks the personalization up a notch at Theendlesscelebration.com.
"The site is home to dozens of humorous videos, many of them personalized and interactive," says David Pothast, VP of sales and women's health, Johnson & Johnson Canada.
The content was created using tech similar to sound prodco Keen Music's web-based audio tools used for "Personal Apology," wherein consumers can input their names, so that the short videos personally address them.
The "Endless Celebration" gets underway at the end of November.