New study shines light on privacy concerns
The new study by Advertising Standards Canada and McCann Truth finds Canadians trust banks most with personal info and new tech companies least.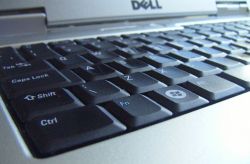 In a follow up study to its 2011 "The truth about privacy," Advertising Standards Canada and McCann Truth echo similar findings to other privacy-related studies. Overwhelmingly, Canadians worry about the erosion of personal privacy, with 89% believing that people share too much information online.

Not surprisingly, Canadians are least likely to share financial or medical information with a brand or business in order to gain a benefit. Only 17% of Canadians are willing to pass along financial data, in comparison with 19% in the U.S. or 23% globally. Nineteen percent of Canadians harbour a mistrust towards businesses, requiring assurance that data collection is minimal and won't be shared with third parties.

On the flip-side, the report found that more than half of Canadians (53%) were willing to share their location data (such as check-ins or frequented trips) while 73% of Canadians were willing to share shopping data (such as what they buy or where they shop) with brands in order to obtain a benefit. The majority (68%) are looking for better access to discounts and promotions, while 40% want suggested offerings based on past purchase history.

Regardless of whether they are likely or unlikely to share data, more than half of Canadians (54%) agree that companies shouldn't share personal information with third parties, while 55% want control over what type of informational is shared. Just under half want to know how the data will be used (48%) and that the company's website has a security certificate (42%).

To best handle consumer privacy woes, the report suggests companies do like the banks, which hold the highest trust among Canadians, with 80% believing banks look after their personal data. "Banks and credit card companies cultivate an increased sense of responsibility among consumers with reminders for passwords and security images," the report states, going on to highlight one participant observing that "Credit card companies track where I am, but its for my security – they're not trying to sell me something."

Pharmaceutical companies enjoy a 60% trust among Canadians, while grocery markets sit at 50%, clothing 45%, and electronic and automotive companies hover near the 35% mark.

Social networking sites Facebook (68%) and Twitter (48%) are seen as the most threatening to privacy.

Finally, 73% of Canadians are aware that they are being tracked online, with 79% believing advertising provides "some value."

The study, conducted in both French and English, polled 1,000 Canadians and hosted six focus groups, comparing data to last year's report.