Entries open for Young Lions and Young Marketers
The Globe and Mail announced the launch of Canada's qualifying competitions for the 60th anniversary of the Cannes Festival of Creativity.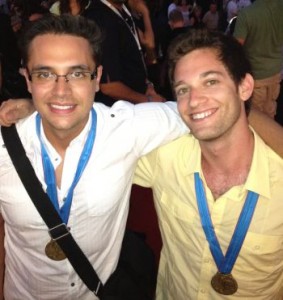 The Globe and Mail has announced entries are now being accepted into the Young Lions and Young Marketers qualifying competitions to win entry and a trip to the 60th anniversary of the Cannes Festival of Creativity which starts on June 16.
Young Lions invites media planners and buyers and advertising creatives under the age of 28 to enter in one of four categories: Print, Film, Cyber and Media. During the competition Print and Cyber teams are given a brief to create an ad within 24 hours, the Media teams are tasked with developing an innovative media/contact strategy in 24 hours and the Film teams have 48 hours to film and edit a 30-second commercial. One winning team is chosen from each category to compete for Canada in the Young Lions competition in Cannes.
The Globe's Young Marketers competition is also back, open to Canadians marketers under 30 who work for a client organization for the second year. There are two stages to the Globe Young Marketers competition; first the competitors submit a written brief to be submitted to an advertising agency. From those submissions three to five teams are shortlisted and asked to give a five-minute live presentation to the jury, with one group chosen to represent Canada in Cannes.
Each winning team, a total of five, will travel to Cannes to compete in the Young Lions and Young Marketers competition, which takes place from June 16 to 22, with the Globe and Mail covering the travel, accommodation and registration costs for each winning team.
Registration for the Young Lions is open until March 1 at midnight, with complete details available at Globelink.ca/cannes. People interested in the Young Marketers program can also get information through the new Facebook page by clicking here.
Photo: Brad Canario and Aaron Nemoy, brand managers at Campbell Company of Canada and winners of bronze in last year's Cannes Young Marketers competition.