Brand transparency key to reaching consumers: study
The AdFX Report, commissioned by the CASSIES, suggests consumers are more loyal to brands who bare it all.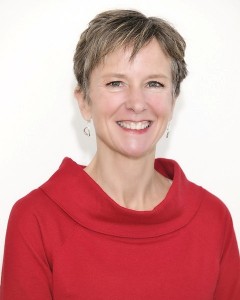 A new study commissioned by the CASSIES shows that Canadian consumers are seeking more open and candid relationships with their favourite brands.

According to the AdFX Report, which was conducted by Angus Reid, 78% of Canadians want the future of advertising to be completely transparent. Additionally, the study shows that there's a potential sales payoff for brands that are more open, as 63% of consumers say they feel more loyalty to brands that are willing to bare it all.

Jani Yates, president, Institute of Communication Agencies (pictured), cites McDonald's' recent "Our Food. Your Questions" campaign as a good example of a brand getting ahead of the curve and acknowledging the need to address consumers' concerns about its products.

"We are entering a communications era where consumers are developing a vested interest in their favourite brand's activities. Today the consumer-brand relationship is developing a dynamic of give and take," she said in a statement.

According to the study, the brand-consumer relationship is strongest among the 18 to 34 demo, where 22% said they felt guilt for "cheating" on their favourite brands with a competitor, compared to only 11% of those aged 35 and above.

Yates says that this is because younger consumers have been brought up with brands in an environment where tools such as social media have opened up two-way communication between them.

The study also offers insight on how brands can use advertising to further build consumer loyalty, and suggests relying on star power isn't always the most effective route to a successful campaign.

"The consumer is as much a part of the brand. They don't need to have someone endorse something. They feel that they have enough confidence to endorse it themselves," says Yates.

Indeed, 77% of Canadians say creative marketing is more impactful than star power, while 61% say advertising that channels integral elements of Canadian culture appeals to them and makes them feel more patriotic.

Yates points to Molson's "I am Canadian" spot from 2001 as a good example of a campaign that used creative advertising and appealed to consumers' sense of patriotism.

Indeed, the study shows that creative advertising can become as much a part of culture as other media. Smarties' famous "When you eat your Smarties, do you eat the red ones last?" jingle, for instance, debuted in 1967, but is still remember by 82% of Canadians.

Yates says that, going forward, advertisers will need to begin channeling this type of creativity into campaigns that emphasize honesty and authenticity if they hope to continue building deeper relationships with consumers.