Rain Forty 3 adds to the team
The Toronto-based agency has announed the hiring of a new VP group director, art director and copywriter, with plans to continue adding to its staff count in the coming weeks.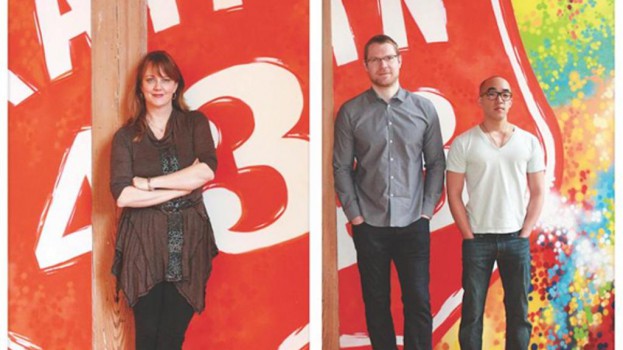 Rain Forty 3 is continuing to feed its growth spurt, having added three new staffers to the Toronto agency a mere month after announcing the hiring of three media and creative directors. The latest string of hires brings the staff count to a total of 40, according to a release.

Jennifer Nagle arrives from BBDO/Proximity Canada to take on the role of VP, group account director. She has spent the past 15 years in the industry, working with RBC, SeaWorld Parks and Partnership for a Drug Free Canada. At Rain Forty 3, Nagle will manage relationships with clients including Canadian Ministry of Health, Workplace Safety and Insurance as well as Blue Mountain Resort.

The agency has also hired Calvin Ho as art director and Craig Burt as senior copywriter. Ho has worked at agencies BBDO, MacLaren McCann and Douge & Serge, handling campaigns for Lay's, Mercedes and the Dairy Farmers of Ontario. Burt has spent the past decade as copywriter for Y&R and Taxi working with big name clients such as Ford, Canadian Tire and McCain.

"We've put in a lot of hard work to get our agency to the place it is today," said John Yorke, president, Rain Forty 3. "We are poised to sustain substantial growth, which positions us to work with some of the world's best brands. It's an exciting time for Rain Forty 3, and we're proud of the [growth] and highly talented team we've assembled."

The agency is set to relocate at the start of next month to Toronto's Corktown neighbourhood in order to cope with the growth, also announcing that it expects to fill five more positions within the coming weeks.