SXSW blog: Best of the fest
Naked Creative's Alan MacDonald wraps up the festival by breaking down the most buzzed-about ideas (and cats) and innovative brand executions from American Airlines, AT&T and more.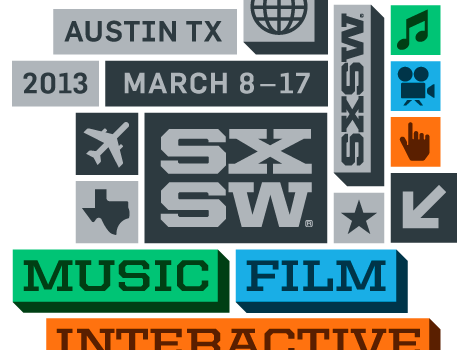 The team at Naked Creative has been blogging from SXSW Interactive. Check out their micro-blogging at SXSW.nakedcreative.com.

By Alan MacDonald, partner, Naked Creative

Each year we head to Austin to break away from the day-to-day office grind and rejoin our peers, our digital brothers and sisters who, like us, thrive on being thoroughly immersed in all things digital. SXSW 2013 delivered big time and was, for me, the best in recent years – compelling sessions, a vastly improved trade show, interesting keynotes, fast-paced accelerator sessions and a progressive infrastructure to house such an event.

I was excited to meet up with old friends from "past lives" and talk about how things have evolved since we last worked together. It's almost like our industry is reborn each year, moving so fast that no one can possibly predict what's to come. It's exciting.

I have several highlights from this year's festival.

SXSW, like CES (Las Vegas) is a forum and launch pad for all things new and this year saw the launch of several new gadgets, such as Bre Pettis' 3D Digitizer. MakerBot, a fairly young company looking to attract the brightest minds, now has over 50 vacancies. That's explosive growth.

Google was there with their Glass product. The New York Times showcased their Glass app, which will deliver the latest headlines to your peripheral vision. Google also unveiled the world's first talking shoe, which motivates you to move. Warning: it has a snarky tone.

New apps were prevalent everywhere but I was most impressed with Guide's news app, which turns web news into a TV experience. I also loved their newsreader ecosystem infographic.

It is the development of sophisticated technologies such as the ones I've listed that are fueling product inventions and supporting ideas that will keep marketers and brands striving to innovate and push their thinking beyond the existing sandbox. The ways and places to connect to your end-consumer get richer and deeper with the experiences that technology can offer today. It's invigorating.

If you've been to SXSW you'll know it's entirely possible to eat and drink for free for a week, but what I noticed this year was the increase in branded food. GroupMe launched their new app by offering branded grilled cheese sandwiches to those who have already downloaded the app.

The makers of the Highlight app celebrated location-based popsicles to beat the heat and Yodle promoted their sweet gigs by offering free ice-cream sandwiches.

But for me the highlight of the show was American Airlines' presence. WOW. Strategically smart, they had a huge digital pixel board featuring the latest tweets from the show and a recreation area featuring iPads and free massages. But their presence began hundreds of miles away at connecting airports where they handed out napkins to travellers connecting to Austin for SXSW. The paper napkin pitch contest was aimed at finding the next great innovation.

The AT&T Teleporter streamed live images from several locations throughout Austin including one from a pedi-cab. Then to top it all off, throughout each location they offered unique charging stations allowing you to grab a secure locker and leave your phone charging as you roam the halls.

Overall SXSW Interactive was enlightening and inspiring. Social media integration was of course among the key themes present throughout the conference – making it known that this is no longer an add-on to a campaign or a tactical endeavour, but rather a necessary part of the evolving marketing mix. In addition to this, the complex and continuing evolution of bridging the gap between physical (offline) and digital (online) experiences remained consistently top of mind. It is my hope that as communication managers and marketers continue to be exposed to these thought-provoking ideas and examples, we together continue to push the boundaries of technology to its limits. And somewhere in-between take a leap of faith every now and then to try something new.

And while I love SXSW I think there is an opportunity for an accelerator program to be added over the years to come. Think of a trade show for "half-baked" ideas, sketches and maybe even prototypes where potential partners and investors can get together and make things better. Perhaps others are interested in more meme-type activity, I've read that the most popular thing from this year's event was Grumpy Cat.