Dixie Mall unleashes shoppers
The mall is targeting women with "Let Your Shopper Out," its latest multiplatform campaign that runs until June 30.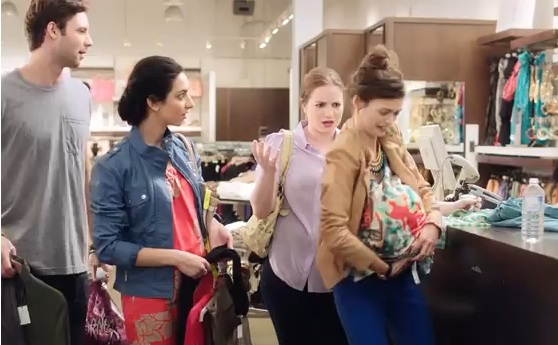 Dixie Outlook Mall is urging female consumers to give in to their primal shopping instincts in its latest campaign, with creative by John St. and media by Toronto-based Goodwood Media.
The "Let Your Shopper Out" campaign targets women aged 25 to 44, and relies on two online videos, as well as ads on Facebook and Kijiji. It's supported by radio ads on 99.9 Virgin Radio and 104.5 CHUM FM, print ads in Metro, posters in GTA nail salons and fitness clubs and a sponsorship of Rogers' Daytime Mississauga.
In one video spot, a woman pretends her water broke in order to jump the queue, while in the other a woman pretends to be a store employee and plays cruel tricks on a series of unsuspecting shoppers.
Nicole Camara, marketing director, Dixie Outlet Mall, says that this media mix best allowed the mall to implement a "pre, purchase and post" strategy, building awareness with shoppers before they come into the mall, engaging them while they're at the mall, and even after they return home.
She says the goal of the campaign was to put the mall back on the radar of female shoppers by empowering them to let loose in a more fun and playful way than is typical for the mall.
The campaign runs until June 30.