Fall TV: The next big thing in specialty
The expected hits and momentum-builders for the new specialty TV viewing season.
By Megan Haynes and Jordan Twiss
Once relegated to cheap and cheerful magazine formats, repeats and reality, specialty TV is stepping up with a host of new scripted (and of course, more reality) series – both locally produced and globally procured – to create alluring lineups with a higher-end feel. Here's the expected hits and momentum-builders for the new TV viewing season.
The host(esse)s with the most(ess):
Loving the Love it or List it hosts
Six seasons into Love it or List it, the Corus show on W recently branched out into Love it or List it Vancouver, with rumours of a Los Angeles version swirling around. Each episode follows a homeowner as they decide whether they should stay in their home after help from a designer, or move with the help from a realtor. While all of the hosts seem to have solid chemistry and loyal followings, Vancouver's host Jillian Harris (pictured above) is poised to be the next big star. The Alberta-born interior designer got her first claim to fame on the fifth season of the U.S. show The Bachelorette. Since taking the helm of the Vancouver iteration of Love it or List it, alongside co-host Todd Talbot, Harris has worked with Corus and online retailer eLuxe to curate her outfits on the show and sell them online, which she helps promote to her 117,000+ Twitter followers and on her blog.
The next imported host

American comedian Chris Hardwick has replaced Ryan Seacrest as the hardest working man on TV, at least in the opinion of Rachel Goldstein-Couto, director of specialty programming channels, Bell Media. She points to his three current hosting gigs as to why this is his year: The Nerdist (BBC America), Talking Dead (AMC), and a yet-to-be-named post-Colbert Report talk show (Comedy Central), not to mention multiple acting and voice-over roles. Oh, and he runs a theatre in Los Angeles.
Her reasoning on why he'll be the NBT? Millennials look up to comedians the way Gen Xers would musicians. "Comedians are the rock stars of now," she says.
The original: Before Seacrest and Hardwick, there was Dick Clark. Best known for Dick Clark's New Year's Rockin' Eve, he got his start doing weather on the radio under the name Dick Clay.
Foodie-actor gets his own cooking show
With the Food Network preparing to serve up Chopped Canada, its own helping of the U.S. culinary competition property Chopped, Barbara Williams, SVP content, Shaw Media, is expecting big things, much like the success the channel had with adaptations like Top Chef Canada. Chopped Canada pits four amateur chefs against each other as they use mystery ingredients to wow judges.
She also sees big things for Canadian-American actor Dean McDermott, who's been tapped to host the new series. While perhaps an unlikely choice, the self-confessed foodie is no stranger to the kitchen. McDermott was most recently seen on season two of the Food Network's Rachael vs. Guy: Celebrity Cook-Off, featuring Rachael Ray and Guy Fieri, where he was crowned the winner. Since then, he's devoted himself to cooking and even enrolled in culinary school.
Viewers can also expect to see more of Lynn Crawford (Williams' celebrity chef hot pick from last year), who will act as one of eight rotating judges for the series.
Click here to check out McDermott's favourite recipe: Twisted Twinkie Creamsicle Milkshake.
The resurgence of scripted TV:
The next 'It came from Canada' hit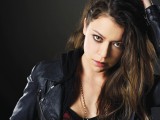 Space's Orphan Black, produced by Bell and Temple Street Productions and distributed by BBC Worldwide, follows the title character, Sarah Manning, played by Tatiana Maslany, as she discovers clones of herself across the world after assuming the identity of one of the clones.
The series, entering its second short-run season of 10 episodes, also plays in the U.S. on BBC America and has been picked up by BBC Three in the U.K., while star Maslany has earned a Critics' Choice TV Award, winning the prize over big-name nominees like Claire Danes, Vera Farmiga and Elisabeth Moss.
Catherine MacLeod, VP, specialty channels, Bell Media says it was the most viewed premiere of a BBC America show ever, and she expects momentum to continue to build over the summer months as people find time to catch up on hyped TV shows.
Assuming identities: According to IMDB, the 2000 Christopher Nolan flick, Memento, which tells the story of a man with amnesia using notes and tattoos to find a killer, offered up inspiration for the show.  
Cinematic blockbusters hit the small screen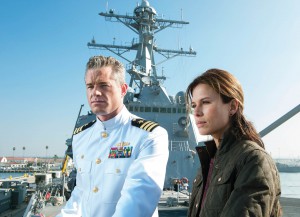 "Drama is making noise," says Bell's Goldstein-Couto of this year's seemingly cinematic lineup. She points to The Last Ship, starring ex-Grey's Anatomy star Eric Dane and produced by blockbuster maker Michael Bay, as a prime example. The Space series follows a crew aboard a warship as they race to cure humanity of a deadly plague.
The Last Ship is joined by series Klondike on Discovery, helmed by Alien director Ridley Scott, which is a scripted miniseries that follows six strangers in a small frontier town in the Yukon during the gold rush.
Astral's Kevin Wright, SVP programming, says upcoming The Movie Network show Ray Donovan, starring big names like Liev Schreiber and Jon Voight, will be one to watch. Produced by Showtime in the U.S., the series follows Schreiber in the lead role as he cleans up the messes of the rich and famous in L.A.
"It used to be that film was one thing and TV was another. TV was the poor cousin," says Bell's MacLeod. "Now, television has eclipsed that, so you're getting the talent coming in on both the actor and producer sides."
Now trending:
Royalty shows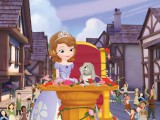 Maybe it's Princess Kate's baby bump. Maybe it's the building Game of Thrones obsession. Maybe people just want to be king. Whatever it is, there's a growing trend towards royally-themed shows.
On Disney Kids, Sofia the First (pictured below), which follows a regular-girl-turned princess, is striking a chord with two- to five-year-olds, quickly picking up a second season, while the CW ordered Reign (airing here on Much and CTV Two), which follows the life of Mary Queen of Scots. Bravo reality show, Princesses: Long Island, doesn't follow actual royalty; rather it stars six girls who chose to live with their parents well into their 30s, and are doted upon.
Reigning supreme
Astral's Wright says that Game of Thrones, the über-popular book series turned super-popular HBO series, is just hitting its stride. The medieval fantasy show follows the struggles of nobility in an era where seasons last for decades, and magic and dragons are commonplace. With the summer months coming up, he expects lots of folk to catch up on the much-hyped series and for it to continue to bring in higher audience numbers, which have more than doubled since the first season.
The book-to-TV format is popular. TV shows based on books currently on air include: The Vampire Diaries, Pretty Little Liars, Bones, True Blood, Sherlock, Dexter and Elementary. New series include CW's Ravenwood and Space's Bitten (which follows a female werewolf, because lycanthropes are the new vampires).
Reality Roundup: U.K. adaptation builds audiences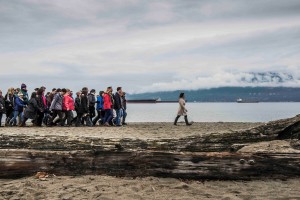 Between funding through Kickstarter and Indiegogo, and Twitter and Facebook-sourcing, tapping the masses is all the rage. Adapted from the U.K. hit of the same name, W's upcoming The Audience wants to crowdsource advice for those struggling with dilemmas. Targeting 25- to 50-year-old women, the series by Force Four Entertainment gathers a 50-strong "audience" to follow a person around for a week and later offer advice on how to deal with a specific issue. It'll be the relatable and emotional nature of the problems that will help the show succeed, says John MacDonald, VP, head of programming and production, Corus.
"You're going to see some tears in this show."
Audiences are as old as theatre itself, which began in tribal times as a participatory type of entertainment. Performers would be joined by audience members, who all believed their lives depended on a successful show. Some things never change.
Transgender reality


After garnering international attention for taking on Donald Trump, Vancouver-based Jenna Talackova (born Walter) stars in new reality show Brave New Girl by Peacock Alley Entertainment. The series follows Talackova, who in 2012 was disqualified from competing in the Miss Universe Pageant for being transgendered, but later won the right to compete after threatening to take the pageant and its owner, Trump, to court. BNG is filming now and is set to air on Bell's E! in the winter. "She's a 23-year-old star and she's got that heart," says Bell's Goldstein-Couto. "It's a lot to go through at a very young age and I think people are going to respond to that in her."
Time for a Canadian spin?
Trump's best known media property The Apprentice has spawned multiple spin-offs (including a short-lived Martha Stewart version and a dating show, The Ultimate Merger) and a number of international versions (popular among Commonwealth countries, including the U.K., Australia and New Zealand). Is it time the long-running series venture up north? (The Bachelor did it after 10 years.) We propose Galen Weston Jr., executive chairman of Loblaw, as host (befitting our reputation as the nicer half of North America).
Targeted Demographics:
Next for men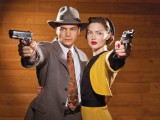 Season one of the Canada-Ireland co-production Vikings was a record-setting hit for History, with a premiere that netted 1.1 million viewers. The series follows the adventures of Norse warrior Ragnar Lothbrok as he rises to fame and glory. Shaw's Williams says that while it skewed male, the show also delivered a solid female audience.
She also predicts that Bonnie and Clyde: Dead and Alive, an American import, will be History's next big hit for men. The four-part miniseries stars Emile Hirsch and Holliday Grainger as the depression-era outlaw couple and follows their exploits from the moment they meet through their infamous bank robbing spree.
Like Vikings, Williams predicts Bonnie and Clyde will find a female audience on Lifetime, where it will be simulcast.
Kids shows get artsy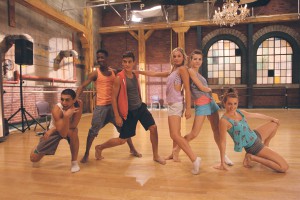 It's all about the arts with kids these days – at least that's how it seems. On Teletoon, a new animated series, Grojband, which targets eight- to 14-year-olds, follows a boy who steals his sister's diary to come up with song lyrics for his garage band. The comedy fills a musical-cartoon void that has been left empty since The Archie Show, which went off air in the '80s, says Teletoon's John Rooney, director of programming. It jumps on the music-themed trend as shows like Glee, American Idol and The Voice are demonstrating their staying power. The Teletoon- and FremantleMedia-produced series has already been picked up by Cartoon Network in the States, Rooney adds.
Joe Tedesco, SVP general manager, Astral Kids, says Family Channel's The Next Step (pictured), which heads into its second season in the fall, was the channel's biggest premiere ever. The serialized show (shot in a mockumentary format) follows a troupe of dancers as they strive to win competitions. Produced by Temple Street Productions, it skews toward tween girls aged eight to 14, and has already been picked up for a third season.
Finally, Corus-owned YTV's The Next Star, a singing competition, is entering its sixth season and is poised to have a new spin, bowing in March 2014, says Corus' MacDonald, though he remains mum on the change coming down the pipes. Produced by Tricon Films, the show follows singers under the age of 15 as they face weekly challenges, eventually crowning a winner through viewer voting, and continues to be a big draw among six- to 11-year-olds, MacDonald says.

Now trending: Randomness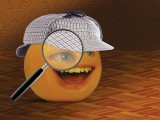 The idea of seeing something that can't be seen elsewhere appeals to youth right now, says Teletoon's Rooney. For instance, The Annoying Orange (pictured),  follows animated fruit superimposed with real mouths and eyes and is a "gag-a-minute show," he says.

On Disney Kids, Astral is introducing between-video shorts called Yup Yups, aimed at the under-five set, which follow a group of animated characters whose sole form of communication is through body transformations.

On Corus, bizarre comes in the form of Japinizi, which localizes Japanese-style game shows by having kids compete in physical-gag-style competitions. The show, by Marblemedia for YTV, has already been picked up by Disney Channels in Europe, the Middle East, Africa and parts of Asia.