Handsome opens first North American office in Toronto
The design agency, which has one other office in the U.K., will be led by founder and CD Ian Houghton (pictured) as well as Toronto native Kristin Germain as its account director.
Handsome Brands (Handsome) from the U.K. is opening up shop on this side of the Atlantic with a Toronto office. It is the first time the ten-person shop has explored international territories, having only one other office in London, England.
Its moniker stems from Austrian designer Henry Steiner, who taught founder and CD Ian Haughton, and his tendency to describe design projects fit to make it out of the studio as "handsome work." The agency specializes in a range of design capabilities, some of which include brand strategy, brand identity and digital design.
Having spent the past six years working in the U.K. design industry, Toronto-native Kristin Germain will lead the new office as account director, along with Houghton, a designer with 20-years of experience. He's spread himself across multiple cities from London to New York to Hong Kong, leading rebranding projects for Reuters, KPMG and the English Premier League.
"We are excited to be bringing our 'collective specialists' approach to Toronto, Canada and the North American market as a whole," says Houghton, describing how the agency's London studio's design team will work with the Toronto office, in addition to its local Canadian project management and account services.
Handsome works with companies that range in size, from start-ups to large multinationals. Its more recent work includes a brand refresh for U.K.-based Greene King (which operates nearly 2,5000 pubs and eateries) as well as product repackaging and new logo design for the Body Shop – which has so far led to a 20% increase in profits from the roll out of the first few test stores.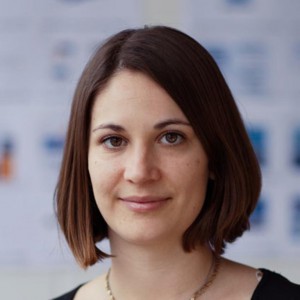 "We believe there exists an opportunity for a specialist branding agency that focuses on the craft of identity design to thrive in Toronto," adds Germain. "From our initial conversations and research, we believe our specific dedication to branding will allow us to exist in a market where much branding activity seems to be more of a 'bolt-on' to wider creative agency offerings."