Doug & Serge begins working with Prostate Cancer Canada
The Toronto shop has been named AOR for the national foundation and is currently working on creative for mass, digital, social and event marketing.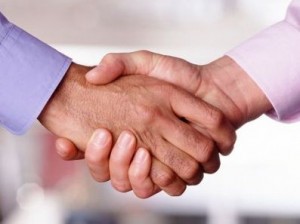 Prostate Cancer Canada is now looking to Doug & Serge to help create awareness for the eradication of the most commonly diagnosed cancer among men in Canada.

The Toronto creative shop announced this morning that it's been selected as the organization's agency of record, and has begun working on developing a new brand campaign. The assignment includes creative and design work that will span mass, digital, social and event marketing, with some creative launching in September during Prostate Cancer month and during the Father's Day period next year.

Rocco Rossi, president and CEO of Prostate Cancer Canada, said the national foundation was in need of an agency partner that is strategic and creative, while at the same time, able to create marketing that speaks to men in an emotional way and break through the cluttered cause marketing category.

"From a communications perspective, prostate cancer provides a very unique challenge," said Serge Rancourt, COO at D&S, in a release, explaining that most men avoid discussions around their general health, especially when it comes to prostate cancer.

"It's not often in this business that we get the opportunity to apply our skills to such a worthy cause – one that could very tangibly save the lives of thousands of Canadian men every year," he added.