Winning clients' hearts (and business)
Unilever's Alison Leung on the keys to developing outstanding work from the client's perspective.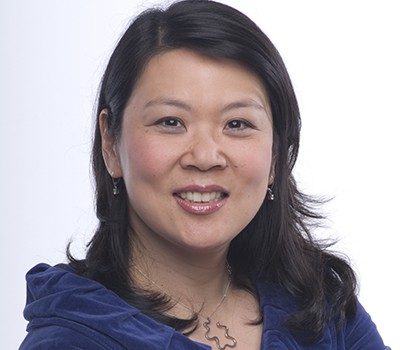 By Alison Leung
So how does an agency win the heart (and business) of a self-professed high-maintenance client and go on to do great work that leads to such greatness as being named Agency of the Year?
No one will debate that the calibre of talent at an agency is key. A solid client/agency relationship is a must, and everyone knows that richer insights, better briefs and taking risks all play an important role in getting to great work.
But when I think about the agencies I've worked with, and the key to developing really outstanding work, here are some of the things that the agencies had in common.
They made me cry
Not with their fee reconciliation or when they tell me they don't like the copy I've attempted to write for them. The best agencies have an ability to leverage your insight and evoke authentic, raw emotion with their ideas – ideas that connect with people at the core. I can remember trying to give feedback during a creative presentation, but not being able to finish my sentences because just the thought made me blubber too much.And even though there was another very logical, strategic idea that was totally on brief, we went with the idea that made us sob. Of course, powerful claims and great demos are always valuable, but the best work makes people feel.
It gets personal
Agencies will jump through hoops to get what your business needs. Need them to work over the weekend or into the night? No problem.
But you can tell when the problem your brand is trying to solve has really become personal for the people at the agency. If you ask their kids where their parents work, they'll say "My mom/dad works for (insert your brand here)." They talk about converting strangers to your product at dinner parties. I've worked with creative directors who couldn't stop thinking about how we could change people's behaviour with our message, and carried my script around in their notebook wherever they went, constantly jotting down new ideas. Every time I saw them, the conversation started with "I just had another idea…" How can you not end up with great work when you have that kind of dedication?
The agency isn't thinking about its revenue
Cover your ears, agency CFOs. An agency may feel like they've hit the jackpot when they've sold an idea that means endless hours and lots of fees. However, I've worked with agencies that care so much about the business, and doing what's right, that they would actually recommend an idea from another agency within the inter-agency team (yes, at the expense of their own revenue), because they think it would be better at achieving the brand's objectives. If an agency wants to build trust, credibility and a long-term partnership, this type of selflessness goes a long, long way in my books.
They prioritize selling cases over winning awards
The best agencies never forget that their work needs to drive revenue and grow market share, and that we are ultimately running a business. They spend as much time thinking about how to dial up branding, and the most compelling call-to-action, as they spend on the final edit. They demand clarity on KPIs – "what percentage trial are you trying to achieve?" – because they care more about hitting the KPIs than whether the work will make it to Cannes. The beautiful thing about agencies that put the business first is they often do end up on the French Riviera, and maybe even end up as Agency of the Year.
Alison Leung is director of marketing, foods, at Unilever, where she works with brands including Becel, Hellmann's, Knorr and Lipton.