Montreal agency Blue hires Normand Miron
The new executive VP arrives at a time when the agency is gunning for more digitally-infused creative solutions.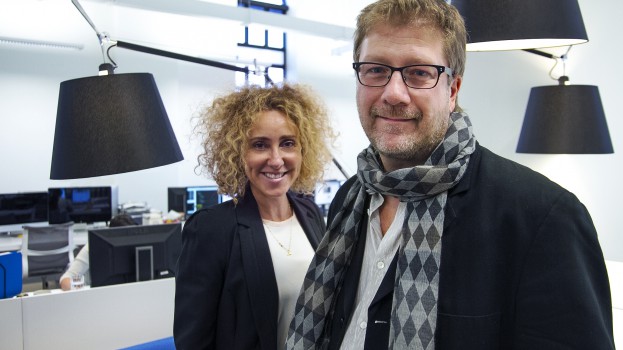 Normand Miron is bringing blue-sky thinking to a Montreal digital boutique agency. He arrived at agency Blue last week as its new EVP.

The shop is currently looking to expand further into the digital realm, which is why it recently appointed the former VP of digital at Ogilvy Montreal.

With his background in digital (having created online campaigns for brands Volkswagen, Air Canada, Budweiser and others) as well as a history of judging interactive awards shows (which include the LIAs, Applied Arts and Digital Marketing Awards), Miron will guide the agency's new digital direction while helping to integrate its strategy and creative services for clients.

"Normand's arrival at Blue is perfectly timed to consolidate out digital offer and participate in the deployment of our development plan," said Sophie Lymburner, Blue's president and founder, in a press release. The agency's forward-thinking plan began last year when it moved offices, opting for a more innovation-conducive space in the INGO Innovation Centre, which sits in the heart of Montreal's Innovation Neighbourhood.

Miron has also held creative director positions at Palm + Havas and Marketel McCann-Erickson, and has his own strategy and creativity consulting firm, called pizza4all, that he runs on the side.

Pictured above: president Sophie Lymburner with the new executive VP Normand Miron.