Cheil hires new VP, director of client services
The 15-year agency veteran has managed accounts for shops in Canada and the U.K., such as Ogilvy, Havas and BBDO.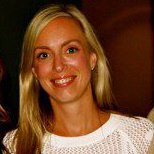 Cheil Canada is bringing in a 15-year veteran manager of national and international brands to take on the  role of VP, director of client services.

Lindsay Prajza will start at the shop Dec. 16, replacing former director of client services Cory Smythe. She joins Cheil from Evidently, where she was VP North America for the U.K.-based agency specializing in content marketing.

Prajza previously worked for five years with Ogilvy & Mather, working on integrated national accounts including TJ Maxx Canada, Unilever, Coca-Cola and Scotiabank IB, and before that spent nearly a decade working in the U.K. with agencies including Havas and BBDO.

"[Prajza] is a proven and highly-qualified agency leader with an acute understanding of how the agency model has shifted," Matt Cammaert, president of Cheil Canada, said in a statement.

She will directly oversee the client services group with an emphasis on digital and social to ensure connectivity with planning and creative, and will have direct leadership involvement with all of Cheil's clients, as well as work on developing new business.

The new hire announcement comes after Cheil recently added Horizons Exchange Traded Funds and the Ontario Association of Radiologists to its roster  and moved to a larger office space in downtown Toronto.