Dray Media rebrands as Plum Creative Works
The 16-year-old St. John's-based agency is changing its name after a slew of recent hires.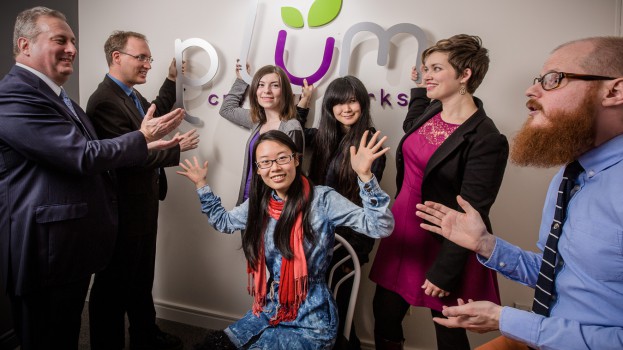 Like many Newfoundland residents, Plum Creative Works managing director Patrick Martin and much of his staff were without power much of the weekend after a blizzard hit the region.

Luckily, the lights were still on at the agency's office and Mother Nature  didn't stop the team putting the finishing touches on its rebranding effort.

After 16 years as Dray Media, the shop announced it is changing its name after making five new additions to its full-time staff, Martin says. Recent hires include Darrell Edwards as creative director in April, and most recently, business consultant Lou Puddister joined on Jan. 1 as agency business developer.

The team decided on the new name together to reflect the agency's new direction, Martin says: "Plum" to represent fresh ideas, "Creative" to represent the company's main focus and "Works" as a callback to an old-style of dealing with clients.

The agency's clients include Ches's Famous Fish and Chips, Queen's College, cosmetic dermatology company KarmaDerm and not-for-profit C-Core.

Pictured, clockwise from left: Business developer Lou Puddister, managing director Patrick Martin, Graphic designer Roslyn Abbott, web developer Xiaojie Song, client services and copywriter Emilie Bourque Whittle, CD Darrell Edwards and programmer Xiaoyu Cheng.