Embracing imperfection and remixing tradition: trend
JWT's final Canada Trend Report finds marketers need to move beyond the picture-perfect and staid traditional messaging.
At the end of each year JWT takes on a global initiative, tracking upcoming trends likely to influence consumers' lives in the coming months. This year, JWT Canada conducted its own  survey in this country to localize the global trends. In this five-part series, exclusive to strategy, the JWT Canada Front Row Insights Team Victoria Radziunas, Chantaie Allick and Melanie Reiffenstein break down the 2014 trend report with new Canadian data and examples.   
Proudly Imperfect
The digital era has significantly influenced our perception of what is real and authentic versus manufactured. With technology as the catalyst, the consumer has grown accustomed to expect perfection in their purchases – a world neatly polished and curated. As we awaken to the fact that perfection is impossible, there is a rising appeal of imperfection, which provides an unfiltered, human version of reality and reason to celebrate the quirky, messy and flawed.
Perfection is intimidating. From picture-perfect Pinterest dream weddings and patio parties, to our carefully curated Facebook profiles and how we aim to portray ourselves, 85% of Canadians recently surveyed by JWT Canada agree that trying to be perfect is exhausting.
As a result, messages telling us it's okay to be imperfect are striking a chord. In comparison to the image of a perfect mother in the 1950s (managing a household and motherhood in a dress, perfectly curled locks and flawless lipstick) an uprising of mommy blogs dispelling this myth and proclaiming that it's okay to be imperfect are resonating with moms. Reasons Mommy Drinks, a blog and (now international bestselling book) based on a hilarious new look at parenthood is an example of how high standards have been brought down to celebrate the shortcomings and the real struggles and stories of parenthood, a sigh of relief to all moms.
Perhaps tired of the ideal image, 88% of Canadians wish society would be more forgiving of people's imperfections when it comes to looks. We appreciate seeing celebrities without makeup as much as we find beauty in flaws – we consider imperfection a reflection of authenticity.
To Canadians, authenticity is more beautiful than perfection, as demonstrated in SickKids' latest work by JWT Toronto. This campaign, featuring a young boy fighting cancer, commends life's real superheroes and redefines the term "superhero"- it's not Batman nor Superman, but the kids that are battling life-threatening illnesses daily that are the true super heroes.
In order to adjust to the changing mindset, recognizing that Canadian consumers are wise to the fact that perfection is often manufactured and unattainable, marketers should balance aspiration with imperfection. The message will be more authentic, relatable and therefore appreciated and well-received by the audience.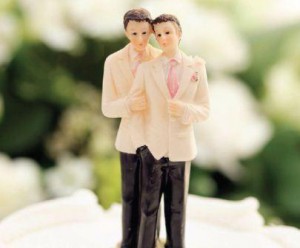 Remixing Tradition

With social norms quickly changing and an evolving "anything goes" attitude, people around the world are mashing up cherished traditions with decidedly new ideas, creating their own recipes for what feels right. Canadians are remixing traditions in the 10th and final JWT Trend for 2014 and beyond.

Canada, a country built on multiculturalism, has for generations adapted and changed its norms as new Canadians are welcomed and their customs and traditions integrated into our country's mosaic. However, according to a recent JWT Canada survey, though the vast majority of Canadians agree that traditions hold society together, they also worry aspects of our culture and traditions are getting lost as the world becomes more interconnected. We are constantly juggling the quest to assimilate with the society we are in with the struggle to retain traditions from our countries of origin.

Carassauga, a festival of cultures, is a manifestation of this trend that demonstrates Canadians' desire to celebrate and retain cultural traditions. From Brazil to the Ukraine, 72 cultures are showcased in a caravan in Mississauga, ON., where the community is invited to experience a wide variety of activities to depict the culture of their country of origin, including music, food, art, fashion shows, dance and storytelling.

Aside from cultural traditions, our study revealed 88% of Canadians strongly agree that it's important to hold onto family traditions. But tradition is being remixed, re-edited and revised to reflect changing lifestyles, especially as the image of the nuclear family transforms and more cultures mesh together to form families of various ethnicities and traditions.

From the same study, 37% of Canadians stated that they mix and match old traditions with new ones more relevant to their lifestyle. Especially true amongst Gen-Xers and millennials, this gives marketers a great opportunity to play a role in helping consumers preserve their heritage and traditions in novel ways while potentially reaching new markets in the process.

Canadian marketers are perfectly positioned to play a significant role in the remixing of traditions, but should be respectful while doing so as it is imperative to also consider the importance of preserving tradition. Canadian Tire's Ice Truck execution did this particularly well, leveraging the insights of what it means to be Canadian in an innovative, fun way. This is just one example of the trend that is likely to grow as Canadians embody the tied value to their traditions and adjust them to suit their life stage and lifestyle.