Penguin's digital book experience
Working with Dare Toronto, the publisher interprets And the Mountain Echoed in a page-for-page transmedia bonanza.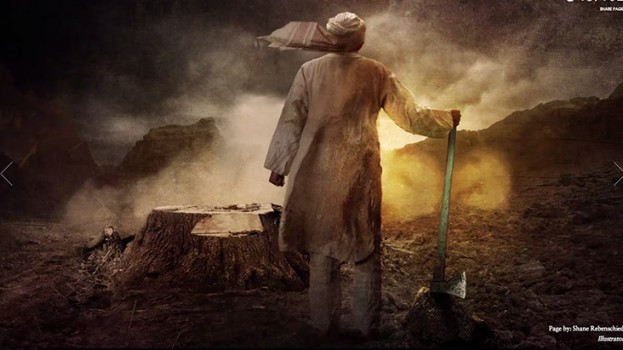 Penguin Canada and Dare Toronto have found a new way to bring the words of a novel to life.

To promote Afghan-born American novelist Khaled Hosseini's novel, And the Mountains Echoed, the publisher and agency created "The Echo Project," a digital page-for-page execution to promote the book by the author of The Kite Runner and A Thousand Splendid Suns.

The project creates a web page inspired by the work for each page of the novel, including real-time weather displays, Afghan tourism footage, historical photos, audio from Hosseini and interactive video. The site is being promoted in all marcom for And the Mountains Echoed, including subway, print and digital ads, social media and influencer outreach, as well as book club marketing techniques. In addition, a call-to-action will be included at the back of the paperback version of the novel to be released in June.

The publisher and agency bill the transmedia execution as a forebear of how book launch strategies will evolve to offer a different reading experience to consumers. Fans of the author are given the opportunity to not just view the site but to participate in the project. Incomplete pages are scattered throughout the slide show and fans are encouraged to submit ideas for what should fill it. The fan-suggested pages will live alongside those contributed by the author, celebrity contributors such as CBC personality Jian Ghomeshi, magazine editors, producers, authors, painters and illustrators.

"We feel strongly that as marketers in publishing, we need to prioritize the challenge of finding new ways to reach readers, and new ways to get people talking and sharing about books, particularly in the digital age," says Charidy Johnston, marketing director at Penguin Canada. "We'll continue to explore and experiment with executing strategies across multiple platforms, like this, to evolve with our readers."

Penguin would explore partnership or sponsorship opportunities for "The Echo Project" or other initiatives like it, Johnston adds, if it helps reach more readers and raise the profile of its authors and books.

Penguin says it's the first time, that they know of, this type of project has been done. It has taken nearly a year to propagate all the content for the site, and some pages are still being added to it.

"Many mainstream media outlets are using technology brilliantly for editorial, bringing together music, video, maps, interviews and more  to help explain the story in a way never before possible," Paul Little, Dare Toronto's ECD, said in a statement. "A similar thinking was behind 'The Echo Project' – a DVD extras of sorts."

Little notes this multimedia approach needed to be tweaked for the book publishing world, to ensure the mental images readers form while reading were not interfered with.

While it is the first time Dare in Toronto has been involved in a transmedia execution for a novel, the London office and Penguin created a myFry app in 2011 as a companion to Stephen Fry's autobiography, allowing users to write the book in a non-linear fashion on a mobile device.