Marblemedia unveils plans for $60M Toronto water park
The transmedia and TV producer aims to create a next-gen theme park with digital storytelling and content at its core.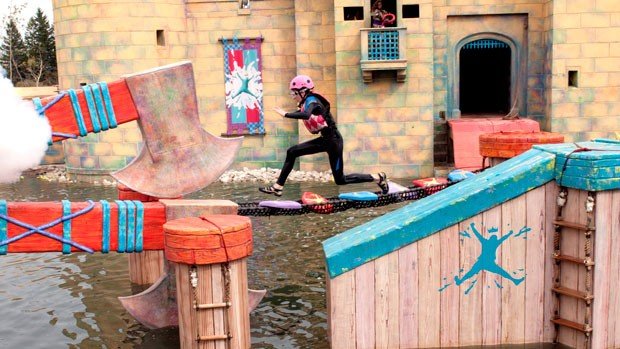 Are theme parks the next generation of transmedia? Marblemedia will dive into the water park business.

The plunge has come as the indie producer and transmedia creator builds on its track record in cross-platform content to create a next-generation theme and water park with digital storytelling and content at its core.

"We're going to give them a dynamic year-round attraction that's part-water-park, part-theme-park and all fun, all the time," says John Barrack, managing partner, MarbleLive.

The company is behind YTV's successful show Splatalot and works with brands like Danone for branded content integration.

The 100,000 square-foot, seven-acre recreational facility, the location of which in Toronto is still to be determined, will have a retractable roof for year-round attendance.

And the planned open-air wave pools, waterslides, splash pads, sandy beach, party rooms, restaurants and live events will all be connected to the online digital space.

"We're really going to be engaged with consumers before, during and after the experience they have with us," says Mark Bishop, co-CEO and executive producer of Marblemedia, who is also a partner at the new MarbleLive division.

"We're creating an experience in advance of their visit to the park, bringing them into the venue and leverage what they did in digital media for unique opportunities in wet and dry environments," he adds.

The $60 million indoor/outdoor water park and event complex is scheduled to break ground in the spring of 2015, and open its doors by fall 2016.

The Canadian development has American backing, including the expertise of Jerry Merola, managing partner of New Jersey-based Amusement Entertainment Management, who has helped develop and construct around 400 theme parks, of which about 70 were water parks, and EFA Partners of New York, who are veteran entertainment financiers.

"We have with Jerry [Merola] the strongest team for project management and design. And EFA Partners are former GE Capital execs, the leading financiers in the entertainment space, and the best and expert finance guys in the field," Barrack said.

Once in operation, the MarbleLive attraction will employ 230 people and expects to serve around 500,000 visitors in its first year.

From Playback. 

Image from Splatalot.