AToMiC shortlist: part three
Strategy's got your Best Brand Integration nominees.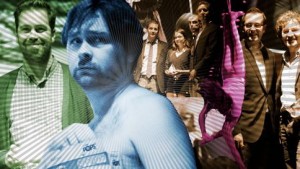 From the stupefying to the stupendous, strategy is releasing the names of the 93 entries that made it into the second round of the 2014 AToMiC Awards judging. We'll be announcing categories each week until the final week before the gala, which takes place May 15 at Toronto's spacey Airship 37. Check back every Monday to see if you've made the cut.

In the third installment, here are the shortlists for Best Brand Integration (in random order):

Best Brand Integration

140 Character Films
McDonald's Canada
Tribal Worldwide

Budweiser Red Lights
Budweiser Canada
UM Canada

Copyright
Harvey's Canada
BBDO Toronto

Evil Dead Big Brother Canada Integration
Shaw Media (Global)
UM Canada

Ford Fiesta + MTV: #In24
Bell Media
Mindshare Canada

Get Rich the Rainbow
Skittles
BBDO Toronto

Once More: The Story of VIN 903847
Volkswagen
Red Urban

Samsung GS4 Infinite Possibilities
Samsung Canada
Starcom MediaVest Group

Stanfield's + Comedy Exposed!
Stanfield's + Comedy Network
John St.

WestJet Christmas Miracle
WestJet
Mosaic

Breakaway Cam
Telus
Cossette Media

In case you missed them, click here for the shortlists for AToMiC Collaboration and CSR, and here for the AToMiC Idea and AToMiC ROI.