Rethinking the printer
Take inspiration from this reinvention of an everyday object: The Roomba of printing has arrived.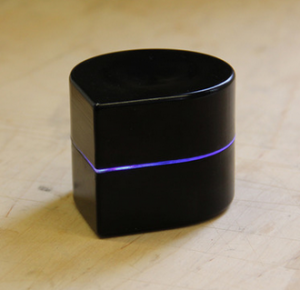 Isn't it the worst when you realize mid-commute you've forgotten to print e-tickets to that concert you're headed to right now (yes, some venues sadly still live in the dark ages and insist on a printed receipt), which leaves you frantically searching for the nearest 24hr FedEx?

No need to fret anymore, as students have heard our groans, recently joining the hackster masses and creating a portable printer that's small enough to fit in a purse and prototyped to print a full page in grey-scale in under a minute.

The project began in the Jerusalem College of Technology as part of its Friedberg Entrepreneurship Program, and is spearheaded by a team of student entrepreneurs and technologists under the name of Zuta Labs, who are looking for investors on Kickstarter. Need more proof that Kickstarter is helping rethink the design process or that folks are taking on the challenge of rethinking every day objects (like this keyboard)?

How would you use this device in your creative process? Or better yet, how will you reinvent something you do or use every day to improve on it?