Clients versus agencies, by the numbers
New revenue sources or better analytics? There's a disconnect between how clients and agencies want to deal with the future.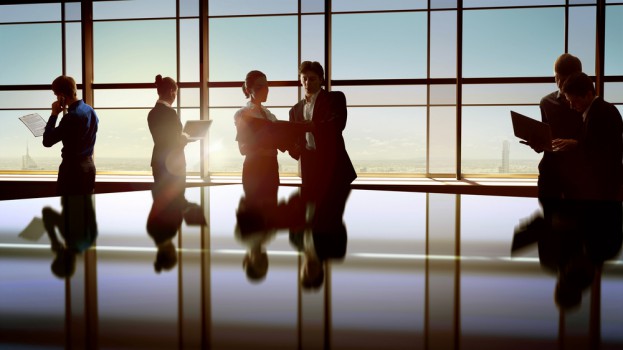 The American Association of Advertising Agencies has recently released its 2014 effectiveness study, looking at the transformation of agencies from the eyes of both the clients and agency partners. The study pulls out data for over-performing agencies – that is agencies that self-reported a greater than 10% year-over-year growth over the past three years (the report refers to non over-performing agencies as "the rest").

Clients and agencies agree that "increased measurement, ROI and demonstrating the value of ideas" is the top trend that will influence the future role of agencies, with 50% of agency respondents and 54% of brands naming it a top trend. "Big data" and "new providers of idea" (i.e. crowd-sourcing on Facebook or dedicated idea boutique agencies) also cracked the top three, with "big data"coming in second for agencies (38%) and third for brands (43%). "New providers of idea" was second for brands (44%) and third for agencies (31%).

However, this is where the big disparities start to appear.

"New agency revenue streams" was seen as a top trend for agencies (at 28%) but came in dead last for brands, with only 3% of respondents saying it was something that would influence an agency's future.

However, the secret to long-term growth may be in that new revenue stream: over-performing agencies were more likely to focus on these new revenue streams, with 35% naming it a top trend that'll impact the agency's future, compared to 24% of "the rest."

Clients have doubts about agencies' data and analytic capabilities, with only 35% saying partners have the right data and analytic tools available to measure effectiveness. More than the majority (60%) of brands believe big data will help demonstrate the value of creative ideas, whereas less than half (49%) of agencies concur.

There's a disconnect between how agencies and brands view themselves: Almost three-quarters of clients believe the brand they work for has a societal purpose, but only 38% view their agency partner as having one. Agencies also don't imbue that much faith in a brand's societal purpose: only 51% believe the brands they work on make a different. And whereas 75% of agencies believe they have a clear positioning, only 46% of brands believe their agencies do. Interestingly, 69% of consumers believe advertising has the power to change the world.

Fifty-six percent of people in advertising wish they were doing something more creative, while 57% believe they have a problem attracting/retaining talent.

For clients, the top three needed skill sets over the next five years will come from mobile (61%), consumer engagement (60%) and branded content creation (51%), versus agencies which view data analysis (77%) branded content (54%) and mobile (52%) as the top needed skills to deal with the next five years.

Finally, brands are not entirely convinced of how well their agency partners are equipped, with only 20% saying agencies' current skills are in line with needed expertise for the next five years.

The study polled 725 people (409 agencies, 247 brands) in a quantitative study, and conducted almost 200 qualitative interviews, with largely manager or higher-level employees across a wide swath of industries.

Image courtesy of Shutterstock.