Every company needs to be a tech co: study
A new JWT report on mobile found we're at the tipping point of where everything and anything is connected.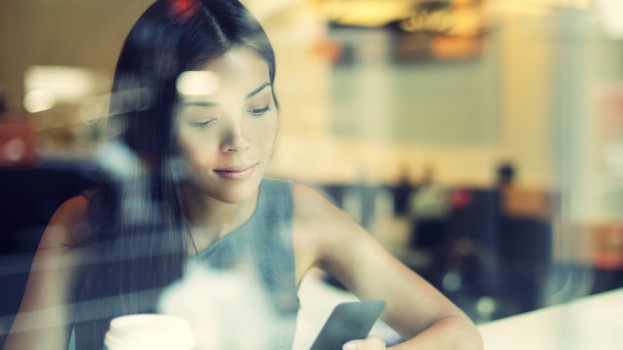 Everything is connected. Or at least, nearly everything will be connected, according to the latest study from JWT in New York. The third annual mobile trend report broke out the top 10 trends in the space in a comprehensive study across 30 countries.

The top trend, the study found, was the holistic connectivity on the horizon. "We're moving toward a world in which connectivity is ubiquitous," the study found. "Connect cars were prevalent at the Mobile World Congress … and we saw more examples of the connected home and smart cities. Wearables were a hot topic."

The study found that as objects become smart, products blur the lines with services, and manufacturers are increasingly becoming service providers. What this means for marketers is the product is personalized for each consumer, opening up lots of new channels for engaging with customers.

And as these devices creep into our personal lives, safety and security will become prevailing issues because anything connected to the internet can be hacked. The new ecosystems will also create new rivalries and partnerships as different brands and companies try to navigate the connected space.

Closely associated with this trend is wearable technology, poised to break out this year, as brands rush in to fill the new space and consumers become increasingly aware of the possibilities offered with wearables. This means marketers will gain a fourth screen on which to reach consumers, but also a fourth screen from which to compete for attention.

Mobile as the primary screen, however, is the third trend highlighted by the report. JWT originally predicted in 2009 that mobile would become a digital hub, but increasingly it's becoming a hub for content as well. Globally, time spent watching mobile video increased 719% with 40% of YouTube content deriving from mobile. For marketers and media buyers, this will mean primetime is anytime, audience analysis will become even more sophisticated and content discovery will change.

The fourth trend highlighted in the report looks at how mobile will change how we socialize, pointing to the myriad of new social platforms that emerge each year that help people stay connected with each other.

Messaging apps will dominate the mobile sphere, creating a new channel to reach consumers. Brands like BBC, for instance, have tested it out creating a BBC News India app on WeChat and WhatsApp, while speaking visually through images or video will continue to grow and potentially outpace text-based forms of communication.

This means marketers will need to master an array of different types of environments. But it also provides opportunities for marketers as the hyper-evolving mobile social world can be dizzying for consumers. What's more, consumers will start seeking "glanceable" content – that is information they can understand quickly at a glance.

Mobile is also helping consumers become "idiot proof," with the introduction of artificial intelligence, and apps that make our lives easier and more automated. Predictive personalization – that is, highly-targeted predictions (a la Amazon) – will become increasingly important to consumers, meaning marketers will need to hone their skills and algorithms in order to best reach consumers with things they will almost definitely need or want to buy, as opposed to things they may want to consider.

However, the more connected we become, the more likely we'll want to tune out, and the study found mobile is spurring fears and resentment among consumers over what's been lost in the embrace of digital devices.

For marketers, this will mean understanding the appreciation for undivided attention or devising solutions for consumers who are looking to "tune out."

The final trend the study found looks at how mobile is disrupting everything. It's rewiring consumers and enabling new services and processes never before available. This means every company will need to be a tech company, the study found.

"Rather than fighting to preserve the status quo, companies will need to reinvent themselves for the era of mobile connectivity," the report states, pointing to Philips, which has shifted from making light bulbs to making smart lighting systems connected with phones.

Check out the complete report here.

Image via Shutterstock.