Canada shut out of four categories at Cannes
Check out the Grand Prix campaigns that did win in Creative Effectiveness, Promo and Activation, PR and Direct.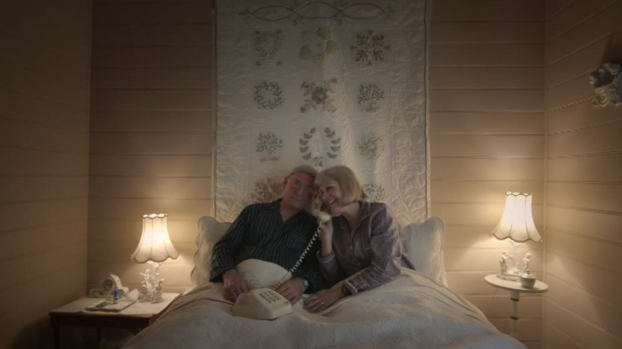 By Emily Wexler and Val Maloney
Cue the sad trombone for Canada. Our country didn't walk away with any wins in the four categories announced today, despite shortlist nominations across the board. Here's a rundown of each category, and the Grand Prix winners:
 Creative Effectiveness:
Unfortunately, Canada's only shot at a Creative Effectiveness Lion didn't make the cut. McDonald's "Our Food. Your Questions." was beat out by seven other campaigns – three from the U.K., three from Australia and one from Brazil.
One of the Australian campaigns came away with the Grand Prix – "Guilt Trips" for the train line V/Line by McCann Melbourne. The campaign encouraged parents who live in the country to buy prepaid tickets for their kids who live in the city by sending them guilt-laden messages about coming home to visit.
The campaign sold 160,000 tickets, generating more than $4 million in off-season revenue for about a $500,000 spend, and brand affinity was up, explained U.S. juror Greg Lyons from Pepsico.
Promo and Activation:
Canada also failed to transfer any of its six Promo and Activation shortlists into Lions, with Canadian juror Lisa Greenberg, SVP CD, head of art, Leo Burnett saying she is "desperately disappointed" at the country's performance in the category. She added that agencies should work towards creating pieces that centre on a simple but brilliant idea that translate well internationally to improve chances next year.
"It is crucial that Canadian agencies get to the heart of what the idea is and stop with all the fluffy stuff, just get to the idea," she says.
The Grand Prix in the category went to U.K.-based retailer Harvey Nichols for its holiday campaign "Sorry I Spent it All on Myself" by Adam&EveDDB London. The campaign centred on the insight that people sometimes would rather buy things for themselves than shell out cash on holiday gifts for loved ones. A TV spot featured people spending large amounts on gifts for themselves and spending sparingly on presents for others, like branded Harvey Nichols paper clips and a plastic door stop. In stores these less than ideal gifts were paired with a "gift for you" such as a stainless steel watch.
Jury president Susan Credle, CCO at Leo Burnett, U.S. said the winning campaign, which also took three Gold Lions did a great job of moving product, which she says is the job of these campaigns that if often forgotten at award shows. She added the products shown in the Nichols spot sold out in stores within three days of appearing in stores.
PR:
In the PR press conference, jury president Renee Wilson, president, MSLGroup North America, talked about the uptick in PR agencies entering this year, noting it was a near 60/40 split (37% from PR agencies, to be precise, the rest from creative agencies).
While creative agencies still far outnumbered PR on the winners list, Wilson noted that this year was the first time a PR agency was listed for the Grand Prix. It went to Edelman New York, along with Creative Artists Agency in L.A., which collaborated for their work with Chipotle Mexican Grill on the campaign "The Scarecrow."
Chipotle wanted to build the conversation about its food being responsibly sourced, so it created an animated film and accompanying videogame to engage consumers. The video launched on YouTube with no paid media, and the game was downloaded 650,000 times.
Direct:
The Grand Prix in the Direct category went to OgilvyOne London for the British Airways campaign "Magic of Flying," a digital billboard that was alerted when a plane was passing overhead. A child on the billboard would point up to the plane and the flight number would appear on the screen. There was a call to action directing people to the British Airways site.
When asked how the Grand Prix was direct-centric, targeting a specific segment and directly impacting results, jury president James McGrath, creative chairman, Clemenger BBDO, said "at the penultimate moment you see a call to action, through sharing and exploration you get to a depth and wealth of info BIA has to offer."
"We spent a lot of time talking about the definition of direct," he says, explaining that while the BIA campaign spans categories with its strong creative OOH and digital core, "the grand moment directs you into salesmanship. You are drawn to the idea and then to accessing the site and exploring what you want to do in a travel sense."
"We're at the point of convergence, so we're seeing a lot of ideas breaking over – so we're looking at what category makes perfect sense. When it comes to more classical flat mail, it's an extraordinary art, but every method of communication – one on one – can be done so many ways."