Defining value in the client-agency relationship
Aldo Cundari looks at an agency model he hopes "walks the talk" and puts clients' needs first.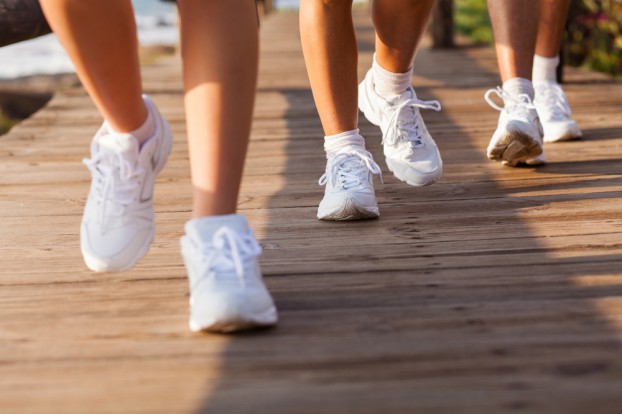 By Aldo Cundari
For any marketer, there's no shortage of challenges in today's marketplace. Everything you know today can change on a dime, your customers aren't playing by the same rules of engagement and you now have multiple channels to deal with. And when it comes to agency selection, determining relationship value has gotten even tougher. In a recent CMO / agency study, both client and agency decision-makers agreed that three key trends will directly impact the future value of agencies to their clients. They expect the following:
Increased focus on measurement and ROI, in relation to value of ideas
Increased capabilities to deliver ideas that work across all channels
Enhanced abilities to transform big data analytics into meaningful and actionable insights
So if we agree these three key trends will impact the future role of agencies, why are agencies not leading the charge in these seminal areas? This inaction strengthens client perceptions that agencies are not evolving as radically as the market demands, which in turn weakens the agency value proposition, and creates a secondary dilemma when clients set out to hire an agency.
If agencies are not "walking the talk," what's a client to do? Given the disconnection, I'm putting forth an option I believe offers a better way forward.
One option is to create your own network and use a variety of specialized providers to handle your needs. For example, you might have a hot creative shop for the brand idea, and augment it with shops specializing in web, content development, digital marketing, media, etc. With this multi-agency approach, you face three potential problems: 1) You have to work with different administrative processes, 2) there is the possibility that partners spend too much time competing for a bigger part of the pie, your budget, which can then stifle collaboration among the teams and 3) some agency members may not innovate or advance their skills as well as other members, which creates an efficiency drag on everybody's efforts. You've got to ask yourself: " Is the sum of the parts worth it?"
Another option is to go with a big agency with all marketing disciplines in house. One downside is the individual business units operate with their own financial objectives resulting in an internal competition for available budget, as each unit needs billings to meet their targets. The silo structure reduces collaboration opportunities. A bigger issue is most networks standardize their operating procedure for network offices, making it difficult to innovate and evolve rapidly.
That's not to say these marketing models aren't successful; there's some good work being done in both scenarios. But I believe these approaches are losing strength against unparalleled customer empowerment, dynamic markets and speed-to-market requirements. Also, big ideas have never been more important for brands, and neither model creates the ideal circumstances for the kind of collaboration and innovation needed today.
So what kind of agency model works? I think it's taking best practices of both options, and creating a single-source agency, removing all internal barriers and structures to innovation and speed to market. In 2012, we completed a three-year transition to what I believe is the agency of the future. The process started with the realization that if we didn't change, we were in danger of being redundant.
Get the best talent available and continually upgrade their skills.
Ensure employees have digital and traditional mindsets with a foundation in data analysis.
Build a culture of innovation that turns insights into an increased focus on measurable results, ROI.
Share the risk by investing and developing proprietary intuitive technology solutions for clients.
Get rid of silos and centralize everything including one P&L – remember silos are good for grain, not for agencies.
With those parameters in mind, we designed our operating processes around the customer journey and their decision-making behaviours. We call it a "team centric" model, and it enables rapid deployment of agency resources to address client and customer needs. Additionally, the model enables us to react in real time across all traditional and digital disciplines. Led by subject matter experts with deep knowledge of their respective discipline, team composition is structured to meet the customer's needs at every stage of decision-making.
We have experienced a number of benefits. At the beginning of every project, everyone is at the table, and the early collaboration not only increases the volume of innovative ideas, but limits problems further down the line. Thinking is now focused on outcomes and not with individual P&Ls. And we're able to get to market faster, and when there, we can adapt quickly to changing market conditions.
I think the marketplace is still evolving, but, by simplifying our operating process, breaking down the silos and encouraging lots of collaboration at the front end, we're finding our "team centric" model makes it easier to anticipate, adapt and evolve along with the shifting demands of today's customer.
Aldo Cundari is chair and CEO of Cundari. 

Image via Shutterstock.