The B!G Awards are back, with some changes
We're dropping the big budget criteria, and opening the awards to projects of all shapes and sizes.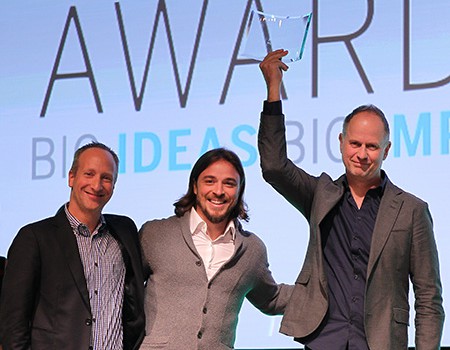 The annual B!G Awards competition is not really for advertising. Rather, it celebrates any non-advertising project for a major client, and includes work from store redesigns to internal recruitment programs to new product development.

Previously, strategy asked participants to submit case studies from clients that have media budgets of over $10 million and whose business results in at least $1 million in revenue for their agency. However, after careful consideration and industry feedback, this year the B!G Awards is dropping the budget criteria and is now open to all projects for clients, no matter the budget or size. It just need to be a "B!G" idea outside of advertising.

There is no fee to enter and you may submit as many cases as you like. But we do ask that only one case per client be entered.

To submit, please email a brief description of the case you'd like to enter (two to three sentences) to Jennifer Horn at jhorn@brunico.com before Aug. 7. After you've indicated your intent to enter, you will be sent a dedicated URL from which to upload your submission files by the time the period closes.

The submission period will be open Sept. 1-8.

Case studies will be judged by an industry panel, and the winners will be announced in the November issue of strategy. The Gold, Silver and Bronze winners will be invited to claim their prize at the Agency of the Year awards in October.

Click here to read more about last year's B!G winners.

Featured photo of Grip collecting its Gold B!G Award at the AOY gala last year.