Global portfolio: Is Canada being held back?
Former RBC marketing exec Peter Tutlys on Europe's culture of entrepreneurship and marrying off George Clooney.
"I've been gone for nearly five years and I feel like nothing's changed," starts Peter Tutlys, marketing executive at DesRosiers Automotive Consultants. "I still hear the same old boring ads for retail on radio."
Tutlys, former director of marketing at RBC and head of marketing, strategy, communication and PR at Norwegian bank DNB, says it's likely the culture that's holding Canada back. After six years in Europe, he's returned to Canada with some thoughts on what we can learn from across the pond.
Tougher competition from neighbouring nations
Okay, so we battle sometimes against the likes of U.S. agencies and brands, and Canadians often have to justify going against using a global adapt, but Tutlys says it's so much more competitive in Europe, largely because of proximity. Companies aren't just fighting for budget share against their own companies locally, but against all the neighbouring states, many of which are mere hours away. Add to that, there are often multiple owners across these same nations to contend with, meaning you have to pitch more people when arguing for budget.
"By default, you'd better be doing something interesting to keep your returns going, otherwise the owner will shift the budget," he says. For example, when working out of Norway with a dual-owned German-Norwegian bank, he had to convince both parties to give him the budget for a campaign featuring none other than George Clooney. It would have been easy for the German owners to nix the idea, so he had to find a more compelling reason to get the funds to sign the big-name actor.
The 2011 "Some people have all the luck" and the 2012 follow-up "The Treasure" feature a woman who finds herself married to Clooney, and then stumbling on a buried treasure. But for the rest of us unlucky souls, saving for the future is probably a good thing to start, the piece concludes.
Tutlys says the campaign was incredibly successful, with all indices going "through the roof" within six months of the initial launch.
Everyone wants to be their own boss
He's not sure if this is a cultural thing or not, but Tutlys says Europeans seemingly had a greater interest in being their own boss one day, especially among the junior staffers and middle managers.
And this didn't mean every employee had one foot out the door, he says, rather people were more engaged in different parts of the business that didn't relate to their day-to-day jobs. So, for example people in marketing might be interested in the financial side of business and the supply chain.
"They had a culture of learning more about how the business operated," he says.
He points to an app he worked on designed to drive more youth to sign up for saving programs, which was tied to various popular TV shows and featured specific codes that could be entered into a phone for a deal.
People on the team wanted to be more involved in the app development process – that is the programming behind the app – and as a result, he says the conversation for the campaign became much more robust. In the end, they ended up getting 40,000 sign ups in a population of less than five million.
Sacrificing hiring checklists
Because of the smaller country populations, when looking to hire, Tutlys often found himself sacrificing the ideal candidate checklists – a commonality in Canada.
"It often brings fresh thinking," he says.
He points to an example where he was trying to hire for a sponsorship marketing position, which isn't as developed in Norway as it is here in Canada, so he couldn't find anyone with a pedigree in the space. The candidate they hired, in fact, had no background in sponsorship marketing at all. "They'd touched a bit of this or that – had a stellar digital background – but had a passion for [sponsorship]," he says. "So we hired them.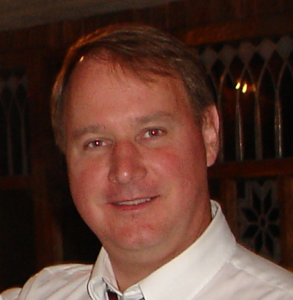 "Because they were entering an area they weren't familiar with, they would sometimes ask the naive questions, but because they asked the simple questions – [we realized], boom! Never thought about that."

What's more, the smaller country meant they had to look to other nations to find qualified candidates, even at the more mid-levels. The result was a much wider source of candidates with varying outlooks on marketing.