Is 60 the new 50?
Since people are living longer and view aging more positively, they're redefining what it means to have a family later in life. A new JWT report looks at how brands can respond.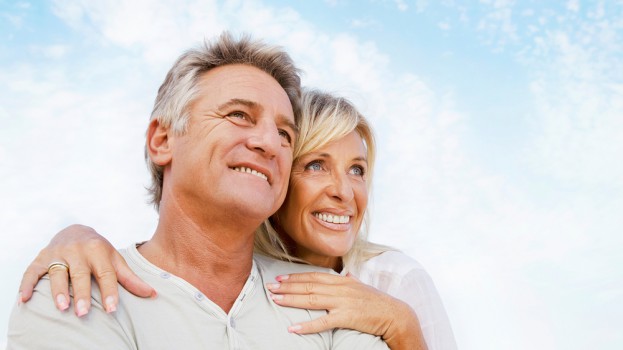 People in their middle age and beyond are more frequently leaving unsatisfying relationships, dating, getting married and even having children, a new report from JWT Intelligence finds.
The report, titled Meet the New Family, highlights the changing characteristics and lifestyles of today's older generation, and the opportunity it presents for marketers. New York-based JWT Intelligence, which focuses on unveiling shifts in the global zeitgeist, developed the report through quantitative, qualitative and desk research, in addition to interviews with family experts.
With people living longer and viewing aging more positively, they are more likely to rethink the norm and try new things. Some older singles are living alone and finding family among friends. These "silver families" are deemed to be in flux more than ever, as people veer from what is considered to be a "traditional life path." Identified drivers of this trend include people living longer, healthier and more active lives, in addition to drugs helping to extend people's sex lives. Nearly seven out of 10 adults from the U.S. and U.K. reportedly say "60 is the new 50."
Divorce later in life has become more common, according to the report. The pressure to keep a relationship together, both for financial and social reasons, is diminishing, as more women find financial stability on their own and stigma around divorce decreases.
As such, online dating sites are seeing an uptick in usage by boomers and older generations, and services dedicated to these specific segments have been popping up, such as Ourtime.com and Stitch.
Marriage has also become more prevalent for the silver crowd, says the study, complete with extravagant weddings and honeymoons. (The report points to an Associated Press article which notes a shift away from modest nuptial celebrations for brides over 55.) In the U.S., the percentage of brides aged 55 and over jumped to represent 5.6% of all marriages in 2011 from 2.6% 10 years earlier.
People are also becoming parents at an older age as they have second marriages and delay having kids, according to the report. It has become ever more common to see men in their 50s or 60s with young children. Meanwhile, advances in technology and the increased popularity of using a surrogate is enabling women to become moms when they're over 40 or even 50. Since 1990, pregnancy rates have doubled for women over 40 in the U.K.
By 2050, the WHO estimates the global population of people age 60 and over will double to 22%. "New families will form as these people reconsider how they want to spend extended lives," according to the report. "Relatively few brands speak to this cohort, yet baby boomers and the older Silent Generation tend to be better off financially than younger consumers."
As such, the report offers four tips for brands:
Address social, single, silver consumers. Marketers must realize that more and more, many in this generation are single by choice and have different perspectives than those who are in relationships. In discussing how brands can celebrate and help unite singles, the report points to a Chevrolet Camaro ad where an older couple is going on a date, and when the woman's middle-aged son admires the man's car, he tells him it keeps him young. As the pair get in and drive away, they end up becoming just that – young.
Reflect today's reality, not yesterday's. Marketers need to drop lifestyle-related stereotypes of the older generation, as more are dating and having kids, not necessarily grandchildren.
Target to life stage. As many people no longer follow a traditional life trajectory, one's age and the phase of life they're at don't necessarily co-relate, says the report, and it's a concept brands are still getting used to. For example, recent parents could be decades older than the people that are typically featured in marketing communications.
Address financial concerns. Financial and legal marketers can tap into concerns unique to this segment (as consumers over 50 who divorce and remarry usually have more assets), with services such as retirement-fund splitting.
Image via Shutterstock

Click here for a breakdown of Canada's boomer generation.