Millennials hot on brands but cold on consumerism
Almost half of young people say brands don't take them seriously enough, according to a new Havas report.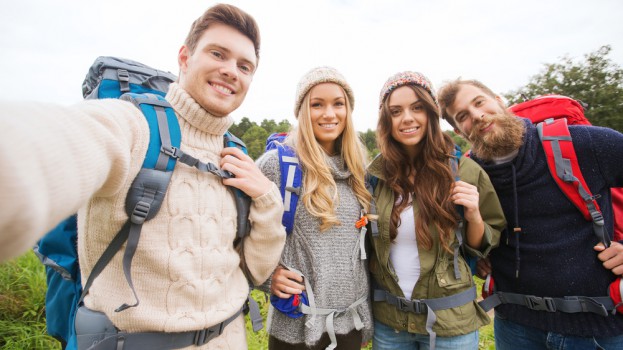 Young people are more willing than older generations to let brands be a part of their lives, according to the latest in Havas Worldwide's Prosumer Reports series. But the report also suggests youth values are changing, and reaching them means being able to assist them in contributing to what they feel is important.
Among the respondents between the ages of 16 and 34, 45% said brands play an essential role in their lives, more than the 35% of 35- to 54-year-olds and 25% of those over the age of 55 who responded that way.
At the same time, 44% of respondents aged 16 to 34 said brands aren't taking young people seriously enough, which may be coming from a disconnect with what's really important to them. Whereas youth culture has previously been characterized as being opposed to the values of the generations that came before, the report says young people today are more concerned with making things and contributing to society, rather than rebelling against it.
The key area where young people don't widely differ from society at-large is on the topic of consumerism. More than half of respondents across all age groups said they could live happily without most of the items they own, with between 69% and 72% saying overconsumption is putting society and the planet at risk. Where young people break away in terms of consumerism is that 51% of them say they'd rather share something than own it. That is compared with 45% of respondents aged 35 to 54 and 37% of those over 55.
The report suggests this means brands can reach youth by offering something that is relevant to their day-to-day lives, such as technology companies (like top-rated brands Samsung, Google and YouTube), contributing to social experiences (through social media but also shared services like Airbnb) and, in particular, pop culture.
Half of young people said their attitudes and personalities have been shaped by the pop culture they consume, compared to just over a third of 35- to 54-year-olds and a quarter of those over 55. While this may seem to have more relevance to the entertainment industry, brands have an impact here as well: 48% of young people said they feel more connected to brands that are involved with some form of pop culture, with 60% saying they consider brands to be an important part of the creative content available online.
The report points to the opportunity for brands to target youth through branded content, but adds it should have some shareability, if not the chance for them to contribute directly: 54% of people under 35 said they like when brands crowd-source material, compared to 44% of those between 35 and 54 and 28% of those over 55.
The report draws its findings from a survey of 10,574 people in more than 29 countries.
Image via Shutterstock