Delivering the State Goods
Agency Sovereign State puts art (and Toronto) at the heart of an event showcasing brands it works with.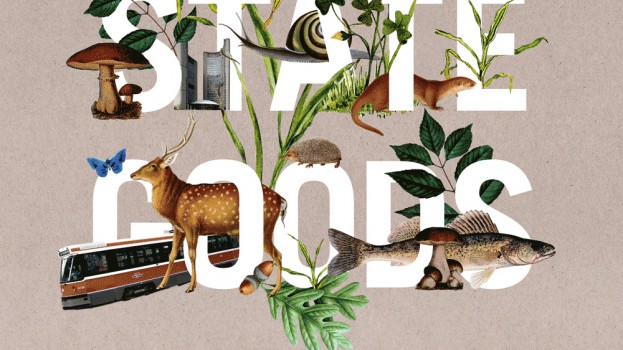 Joel Gregorio believes that to convince today's time-starved consumer to spend time with your brand requires a more powerful experience.

That's what he and his boutique agency Sovereign State aim to deliver tonight, when it hosts an event celebrating Toronto, the city where it and its clients are based. Featuring a print collection created out of Sovereign State's sister company State Goods, the event is a showcase for several of the agency's clients under one roof – the Gladstone Hotel – to help them get in front of an audience they might not otherwise reach.

"The bandwidth of the average person is so divided that it's hard for one beacon to be blinking when there are so many others," says Gregorio, partner and CD at Sovereign State. "To bring all these brands together in a place, that's something that would be really interesting to a Toronto audience (and I think internationally, eventually), where all of the brands are working together for a consolidated experience rather than as islands.

"From another standpoint, the people that are going to this event are going to be influencers and people who are interested in interesting events," he adds. "By proxy, that energy then would feed into some added value to the participating brands."

The Canadiana-inspired prints – featuring artwork from Sovereign State designers, artists and collaborators, including illustrator Nimit Malavia, a cover artist for the DC Comics series Fables, art director and designer Ibraheem Youssef, and Gregorio – will be framed throughout the space at the Gladstone. Other clients will be represented throughout – DJs and vocalists from record company Pirates Blend will perform, craft brewery Brimstone Brewing Company will launch two new beers (Enlightenment, a pale ale, and Sinister Minister, an IPA), Montauk bartenders will serve custom cocktails and Porchetta & Co. will provide sandwiches in the hotel's Café. Sovereign State has worked with all of the brands, including a rebrand last year for Pirates Blend.

The Gladstone is also in the midst of introducing its new brand positioning developed by Sovereign State, as the venue celebrates its 125th anniversary. The focus is on artfulness and what Gregorio describes as alchemy of sorts – "two things coming together to create something really interesting."

"We had to really hone in on what the Gladstone really stood for, which is this beacon of art and artful things," he says.

The event is being promoted through PR and the Gladstone's social channels. Sovereign Goods will release a video to promote the art series, as well as some of the boutique design shop's other work, and the prints will be available for sale at its studio on Dundas Street West.

"At its core, this is all about Toronto," Gregorio says. "Our prints are all Toronto-based, clients all Toronto-based, and together we have an opportunity to make some difference."

Top image: A print by Sovereign State's Joel Gregorio.