Cirque du Soleil goes tropical
The Montreal-based circus has joined Club Med on a circus training program for the whole family.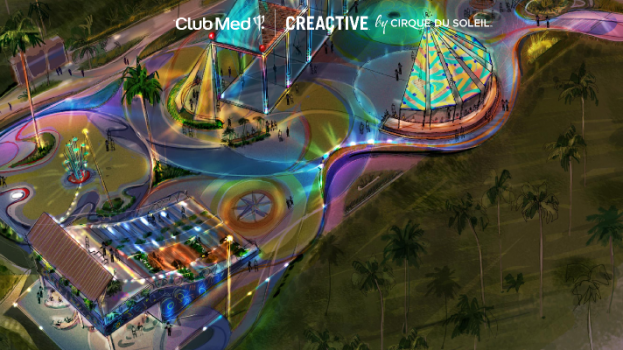 Club Med has partnered with Montreal-based performance art company Cirque du Soleil on Creactive, an experiential program that will bring circus training to families vacationing in the Dominican Republic.

In July 2015, Club Med's Punta Cana location, one of the company's largest resorts, will open the Creactive Playground, a Cirque-esque, brightly coloured leisure area that will serve as a home base for many of Cirque's activities, according to a press release. At no additional cost as part of the inclusive vacation package, both adults and children will be able to learn 25 signature Cirque du Soleil acts, ranging from juggling, dance and mask-painting to tightrope-walking and trapeze. The partnership will see Cirque train Club Med resort staff to run the activities.

While Club Med does offer vacations for couples and singles, the majority of its clientele is families. Club Med has provided circus instruction activities at several of its resorts for 25 years, based around the flying trapeze for adults and clown-related activities for children.

The announcement comes as Cirque du Soleil is set to launch Joyà, a permanent production in the nearby Riviera Maya, Mexico, in November. Joyà will be the company's only current permanent show outside of the U.S. and only the third it has attempted.