Are you ready for the mobile consumer?
If you don't already have a mobile strategy, what are you waiting for? Mobile is not just a marketing tactic. ...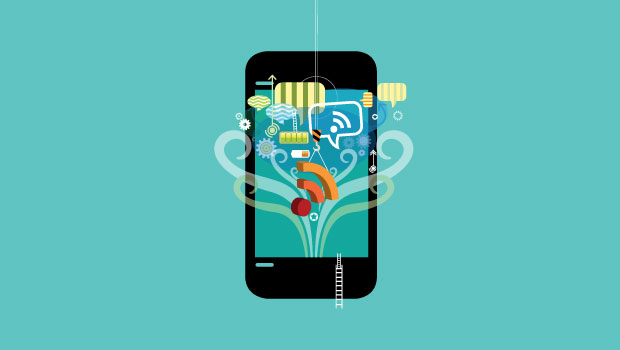 If you don't already have a mobile strategy, what are you waiting for? Mobile is not just a marketing tactic. It's a mass medium that enables brands to connect with consumers in personal, relevant and dynamic ways.
Not only is mobile advertising engaging consumers, companies such as Heineken are proving that mobile can also build brands. Speaking at Advertising Week 2014 in New York, Ron Amram, Heineken USA's senior media director, credited mobile for the success of this year's launch of Desperados, a tequila-infused beer.
Mobile initially was part of a broader TV, OOH and digital campaign but the company found awareness grew once the mobile component kicked in. Mobile drove brand awareness from zero to 23% in less than three months and it is now the sole medium used for Desperados. The Heineken campaign took advantage of the ability for mobile to deliver ads to the right people, at the right time, in the right place using customized creative.
Neil Sweeney, president & CEO of JUICE Mobile, says this shows a real shift. "Today you don't to have to convince anyone to do mobile. If anything, people are now leading with mobile and that's a big difference from last year, when it was just part of the overall plan. As a result, the level of conversation is much more sophisticated and mobile is doing some really exciting things from both an activation level and from a marketing perspective."
Some of that innovation is evident in the automation of mobile buying and selling through programmatic and programmatic direct platforms. Programmatic is creating speed and scale in the mobile space and not just when it comes to buying traditional static banners.
There are also new ad formats to engage with, and video is becoming more popular. "Video is a way to differentiate in the market," says Sweeney. "And that's starting to change with things like interactive video. Editorial bubbles can be created inside video so marketers can provide more information around the product." He says these changes reflect the utility of mobile and how the consumer engages with it.
Today marketers expect everything to have some data associated to it – and mobile advertising is no exception. Although websites use cookies to track visitors using traditional desktop computers, cookies don't work as well on most mobile devices. That's where hyper-targeting comes in. The mobile device's unique device ID allows for the identification of a user based on behaviour and, as a result, the retargeting of the user with relevant ads.
JUICE Mobile is focused on hyper-location targeting using beacon technology to deliver ads and offers according to proximity to local businesses such as coffee shops. "Hyper-location is how people are looking at location targeting," says Sweeney. "They're parsing latitude and longitude and correlating that back to individual locations to target, for example, people who have been on car dealer lots in the past 30 days. That's a level of sophistication that Canadian marketers weren't looking at a year ago, and that will be the only way people will buy mobile going forward. If you're not offering that, you're out in the cold."
The ability of mobile to drive purchase is very attractive to marketers. Online shopping has been widely accepted in Canada with 65% of online Canadian adults making a purchase online or via mobile in the last month according to the SRG Digital Life Canada Study conducted in August 2014. The mobile side of e-commerce is continuing to grow principally amongst 18-to-29 year-olds. Twenty-nine percent reported making their last purchase via smartphone or tablet.
Sweeney says that mobile commerce and one-tap mobile commerce is a growing area and one that shouldn't be ignored, particularly by QSRs. "If you are not working on your mobile commerce strategy then you are going to be left behind. It's going to have a huge effect on quick-serve businesses, the Tim Hortons and McDonald's of the world. My suspicion is that you'll do more in mobile commerce in 2015 than in you've done in every other year combined up until then. That's how much it's going to change."
Profile