Little supplement on the big stage
As Natural Calm hits the mass market, the brand ditched the "low-budget" and "hokey" spots in favour of a content deep dive.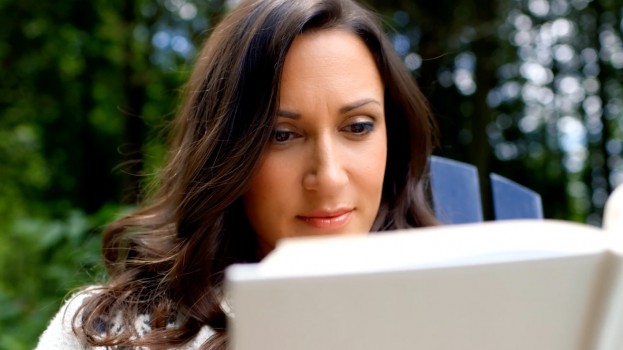 Informing Canadians about natural health products can be hard without coming across like an infomercial, which is why Top Nutritionals is using content marketing to provide the educational element for its first mass-market push.

Natural Calm is a powdered magnesium citrate supplement that can be stirred into water and is available in a range of flavours. In its new TV spot, Sitara Hewitt, best known for her role on CBC's Little Mosque on the Prairie, talks about how the product works into her daily routine as a wife, mother and actress. The product had previously only been available in specialty health stores or by ordering online, but has now been moved to drug stores and the mass market.

Previous marketing for Natural Calm featured the company's co-founder, Linda Bolton, in more straight-forward pieces that had a narrow focus on informing viewers about the product, says John Halbert, VP of operations at Top Nutritionals, Natural Calm's parent company. He admits those were "low-budget" and "hokey," and says the new TV spot is a more of a professional-looking, brand awareness effort.

The new spots began airing in September and will run nationally through December, and the company will look at its media buy for the new year soon to run the ads until at least the summer. Clear Media did the buy on the current campaign, with One Call handling media going forward. Working with content marketing agency Fifth Story, Natural Calm will also produce additional online content and will look into radio spots in January. Fifth Story has also produced a PSA on the work done by Organics 4 Orphans (Top Nutritionals' non-profit partner), and will be working with Hewitt in the new year to produce a longer documentary-style piece on the effect the organization has had helping orphaned children in Africa.

"Education is huge and something we think often about," Halbert says. "We've mostly done infomercials and advertorials [in the past] because magnesium is one of the four main minerals a body needs and most people don't have a clue about it. You can't fully educate someone in a 30-second commercial."

Hewitt, who runs her own health and wellness site, will write the content on Natural Calm and magnesium deficiency for her blog and others, as well as make speaking appearances for the company at health conferences and trade shows. Halbert says there was some reluctance to having a celebrity endorsement, but Hewitt's background in the sector made her a relevant spokesperson.