The dirtiest word in advertising
Heroes & Villains' Emma Hancock asks: Can you tell a good Christmas story without the word Christmas? Likely not.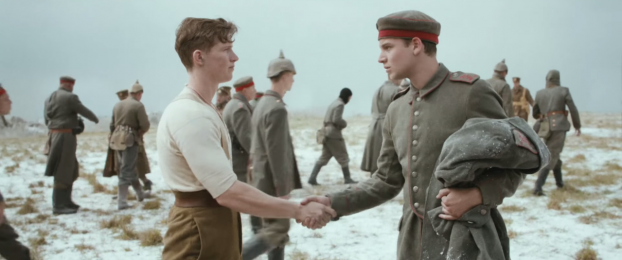 By Emma Hancock
Somewhere in between A Christmas Story and A Charlie Brown Christmas it hit me – what happened to the word "Christmas?" All the ads were ripe with Christmas symbols: Christmas trees, Christmas bells, candy canes, stars and mistletoe but no mention of the actual day called "Christmas." The more I searched, the more fleeting it seemed – just plenty of "Seasonal Greetings" and "Merry Holidays." Welcome to the most ambiguous time of the year.
Now I know this is a touchy subject (at least for Canadian retailers) and I guess there must have been some line in the sand when the country known for tolerance stopped tolerating the word "Christmas." So then the question is, can you tell a good story about Christmas without mentioning it?
I asked Colin Jowell, partner at agency UDKU based in Sydney, Australia, whether generalizing the season from an advertising perspective was a viable option: "Making it a 'Holiday' period rather than a 'Christmas' period tends to be a language thing rather than a visual one, which angers religious Christians while failing to resonate with anyone else. Santa is riding the elephant in the room, which would be funny if it weren't such an appalling waste of money," he says.
Danielle Kappy, executive producer and owner of Toronto-based Frank Content, a production company based in Toronto, agrees, "There is something to be said about advertisers trying for a more individual connection with their loyal customers, acknowledging them and the holidays they personally celebrate as separate holidays versus lumping everyone together."
I reached out to the director behind what should soon become a Christmas classic – Sainsbury's epic and emotional commercial called "The Christmas Truce." It might be the best 3:40 you'll ever spend watching a Christmas ad, a commercial I might add that debuted on television (wow television), and it's for a British supermarket chain that unabashedly draws a connection between the meaning of Christmas and their brand.
Ringan Ledwidge, the director of the spot and one of the founders of Rattling Stick, a production house headquartered in London, says  "The story of 'The Christmas Truce' is obviously set during Christmas and is also a well known story for all Brits. It's an intrinsic part of our culture so the alternate of a generic 'the holiday season' take would never work in U.K."
I think millions would agree with him – based on the present-day measure of success, the ad is making an overwhelmingly powerful connection. YouTube views for Sainsbury's Christmas ad are eclipsing 15 million – a number that technically would qualify them for top 10 status in this year's YouTube wrap-up, after just four weeks.
Clearly when you can't talk about Christmas, you can't fully connect with people and the feelings they have about it, and then you're forced to be obtuse and dance around it. What we're left with is just a big, loud red and green blow-out sale. As Jowell puts it, "I've really never seen a Christmas brief that was rooted in tradition and meaning rather than consumerism. It's a sales event – an excuse for generic advertising that clutters the message with holiday cues to make up for the total lack of insight." I must remember to send him that Sainsbury ad.
"It's become a commercial holiday in our culture," echoes Shireen Jiwan, chief investigator at Sleuth, a planner-led brand consultancy and research company based in Seattle, "I do, however, think advertisers owe us a refresh of seasonal references."
So, perhaps the true meaning of "Christmas" (for retailers) is opportunity – and not just the immediate materialistic kind. The Grinch was right – it comes without packages, boxes or bags. By going all the way and being forthright about the holiday in question, the stories become infinite and real, with a powerful emotional connection.
When you consider that Canadian ad expenditures are highest in November you have to wonder: what's the opportunity cost by not striving for a deeper connection at such an emotional time of year (when people buy a lot of stuff)?
Merry Christmas to all and to all a good night.
Emma Hancock is a founding partner of Toronto-based Heroes & Villains Advertising.