Check it out: Smart goes big out of home
Smart hope to remind drivers that good things come in small packages.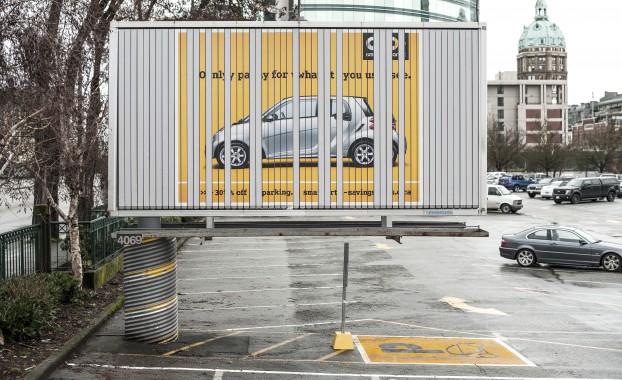 A new OOH execution for Smart is reminding drivers of the benefits of going small.
In a launch for its Smart add-ons program, the brand has taken over all three faces of a board above specially-marked Smart parking spaces in downtown Vancouver. The ad, created by agency 123w, highlights that Smart drivers only need to pay for what they use, by showcasing the car's size in comparison to most vehicles.
The Smart add-ons program is relatively new and offers certain advantages – such as cheaper parking in specially-marked spaces – to the cars' owners. The program also includes special rates for car washes and car rentals for when a larger vehicle is occasionally needed.
The brand is just beginning to promote the program. Print and digital work will be coming in the next few weeks.