Making robots for the dead
Take inspiration from new media artist Fernando Orellana's ghostly creative project.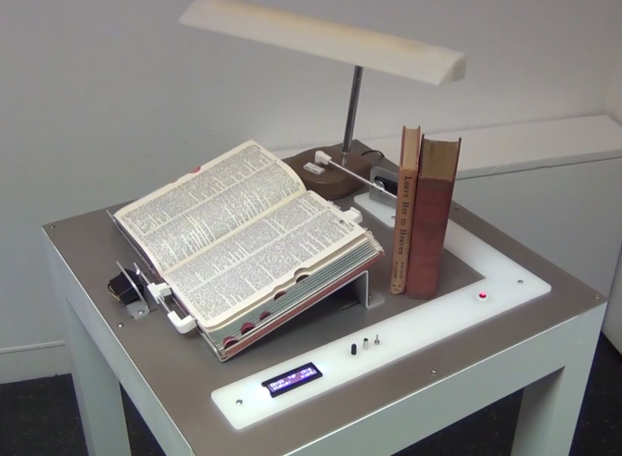 We're thinking you're probably (or at least should be) skimming your news feed for content to feed your thirsty mind. If you're parched for a creative boost, put on your headphones and spend a couple minutes listening to one of three mesmerizing speakers Stimulant caught up with last week at Brightworks' Innovation Day. And keep your eyes peeled for Part II and III on Wednesday and Friday this week over on the site.
Listening to New York-based new media artist Fernando Orellana detail and describe the robots he created for ghosts to play with, we weren't quite sure if he was (forgive the pun) dead serious or realizes how preposterous this all must sound. Thankfully, he chuckles at the idea mid-sentence and confirms he's absolutely aware of the absurdity of inviting ghosts to communicate with him via objects they owned when they were still kicking around.
He calls the project "Shadows" and though it's complex in execution, the idea is pretty simple: lure those from the beyond to interact with robots he invented by dangling their prized possessions in front of them. Orellana explains it all in the video above and also gives us his POV on what creativity looks (and surprisingly feels) like to him.
Here is an example of what Orellana describes in the video. And if you're interested in robotic art in general, you can check out his other work on his site.
From Stimulant