Cineplex wants more hump dates
The brand is promoting Wednesday night dinner-and-a-movie dates to urban couples.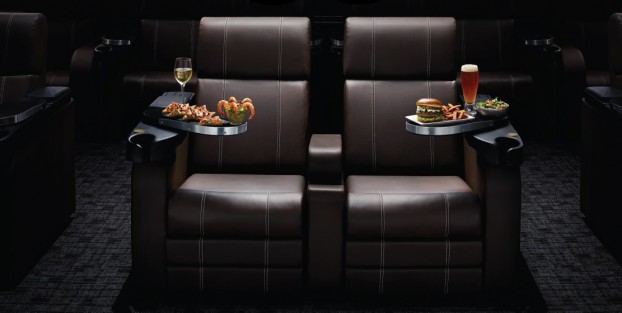 Cineplex has launched a cheeky new campaign all around the "hump date" – its term for a dinner and movie date on Wednesdays, one of the cinema chain's least trafficked days.
The push, centred on a $50 dinner and movie package for two, includes three playful radio spots with racy-sounding situations, like co-workers gossiping about their colleagues' recent hump date. Toronto's Zulu Alpha Kilo led creative for the campaign, with PHD handling the media buy.
The goal is to drive traffic to the brand's VIP theatres, which offer more comfortable seating and higher-end food items than traditional concession stand food. Cineplex currently has 13 such locations across Canada, mostly in urban areas, and is hoping to target couples who would go on a mid-week date.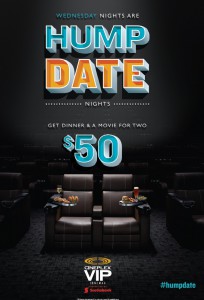 Along with increasing attendance during weekdays, the campaign is also about continuing to solidify Cineplex's brand equity as a premium source for entertainment in Canada, says Lillian Hammah, assistant product manager for digital marketing at Cineplex.

Along with the 13-week radio campaign, the brand also recently ran two BuzzFeed articles all around how to feel like a VIP and the decision-making processes couples go through when choosing a movie.

This summer, Cineplex will continue the campaign on social media with contests asking Canadians to share their hump date moments.  Other hump date campaign elements, including pop corn bags, posters in theatres and t-shirts for cinema staff are likely to continue to be used throughout the year.