Toronto airport takes a holiday
Pearson International Airport's latest activation invites passengers to begin their vacation before even boarding their flight.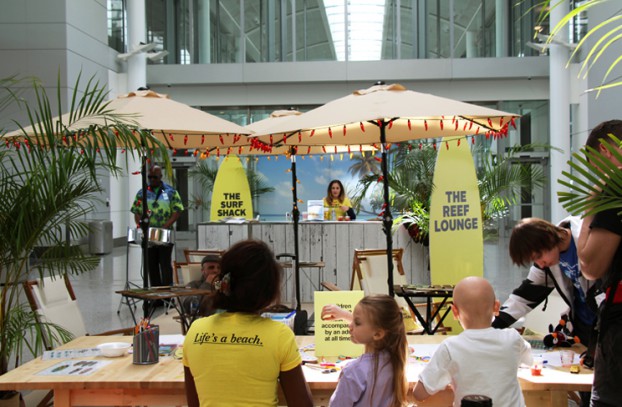 A new campaign at Toronto's Pearson International Airport wants travellers to think differently about the wait for their flight.

The first in a new series of projects led by Toronto's Open Creative Company targets March Break vacation-goers and aims to have people feel like their holiday has already started once they're in the airport.

The campaign includes signs encouraging travellers to shake off their winter coats, with digital displays suggesting they set their body clocks to beach time. Designated gates also have tropical-themed Surf Shacks, created by experiential firm Black Chalk Marketing, which include craft projects for kids.

Other parts of the program include reserved parking, valet parking, and free coat check services.

Roughly 110,000 travellers pass through the airport during the peak days of March Break, according to Open.