Shopper Innovation Awards Judges
Find out whose brains were behind this year's deliberations.
This story appears in the May 2015 issue of strategy. 
Co-chairs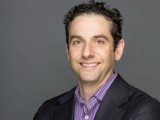 Matthew Diamond,
Senior VP, Acosta Mosaic Group (AMG)
Diamond oversees AMG's entire portfolio, including Hunter Straker and Mosaic. Prior to joining the company, he was a partner at Capital C for nearly a decade. Diamond started his career as a brand manager at Kraft Canada, and once worked at the NHLPA, as well as an internet startup. He is a chairman of CAPMA, a board of governors member for the ICA, as well as a faculty member at the Richard Ivey School of Business.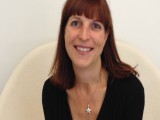 Nola Martin,
Senior director, strategic planning, Maple Leaf Foods
Martin has spent the past year leading Maple Leaf Foods' business planning initiatives with retailers, as well as leveraging insights to create and deliver the company's strategic plan. Before her current role, she was the marketing director of category development at the CPG, and before that, she spent more than a decade at Campbell's in various marketing roles.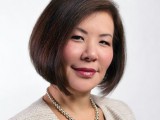 Sandra Sanderson,
EVP Marketing, Walmart Canada
Sanderson has worked at a variety of companies, from P&G, Kraft and Coca-Cola in CPG, to Canada Post in the public sector and NBCUniversal in the entertainment field. Sanderson entered the retail industry as CMO of Danier Leather and later became SVP of marketing at Shoppers Drug Mart. She also sits on the board of directors for CMA, and was the chair of the RCC's senior retail marketing committee.
Jury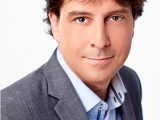 Stéphane Bérubé,
CMO, L'Oréal Canada
Bérubé has close to 20 years of experience in the beauty industry. In 2002, he joined L'Oréal Canada as marketing director for the Maybelline New York brand, where he contributed to the success of the brand's partnership with reality TV series Star Académie. In 2014, Bérubé was named CMO of L'Oréal Canada, and he currently sits on industry boards such as the Association of Canadian Advertisers (ACA) and the Bureau of Broadcasting Measurement (BBM).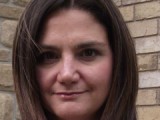 Nicole Bleiwas,
VP, consumer and shopper insights, Kraft Foods Canada
Bleiwas spearheads initiatives that leverage and integrate insights into the decision-making process. Prior to her role at Kraft, she helped lead shopper marketing at Canada Bread, and spent more than a decade at Coca-Cola in Canada and globally, holding various roles, from global retail strategy director to director of customer marketing and business planning.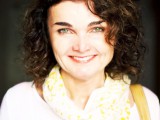 Nuala Byles,
ECD, Geometry Global
Byles helped build Geometry Global from nine to 30 people in less than four years. She entered the entrepreneurial world with the launch of Metaphor, an agency specializing in entertainment, lifestyle and retail. After 10 years, BBDO acquired Metaphor, and she moved on to produce work for brands such as Scotiabank, Pepsi, Nestlé and Maple Leaf Foods at various agencies.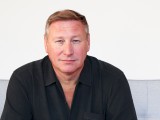 Brett Channer
Channer has more than 25 years of global executive experience in creative business leadership and transformation. He was most recently with Jackman Reinvents, where he led creative output and contributed to the company's long-term growth strategy. Before that, Channer was the CCO and president of Red Lion, and prior to that, he was CEO and CCO at Saatchi & Saatchi.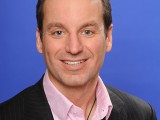 Dan Howe,
VP, marketing, communications and loyalty, Overwaitea Food Group
Howe has more than 20 years of experience in the CPG and retail industry. He is responsible for Overwaitea's five banners (Save-On-Foods, PriceSmart, Coopers, Overwaitea and Urban Fair), and manages the 3.1 million active members of the More Rewards loyalty program. Howe previously worked as CMO at Yum! Brands in Canada and Europe, as well as Campbell's and ACNielsen.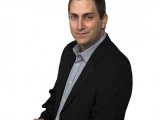 Robert Linden,
president, SampleSource
Linden has worked in CPG for over a decade. He began his career at P&G where he held various roles in health and beauty, household needs and corporate initiatives. Today, he leads CPG digital sampling platform SampleSource.com, helping clients including GSK, Hershey, Quaker, L'Oréal, Colgate, Kellogg and Kraft reach new shoppers with its sampling system.
Ricardo Martin,
VP Marketing, Unilever Canada
A native of Argentina, Martin has led teams for Unilever in Latin America, Eastern Europe, London and New York. He has held various roles at the company over the years, from vice president to category director of deodorants and oral care. He has a Master of Business Administration at the London School of Economics and Political Science/New York University/HEC Paris and a Bachelor's degree in business administration and management.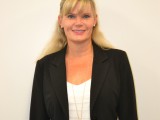 Kelly McCarten,
SVP, Acosta Mosaic Group, Launch!
McCarten has worked both client and agency side. She spent 10 years at Coca-Cola where she led the Coke Retail Business Unit, and later started her own company working with startups and multinational companies.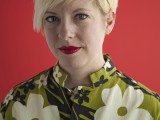 Jane Murray
Murray was most recently ECD at Lowe Roche. Her 18 years in the ad business have been spent writing and creative directing for brands such as Telus, Winners, Mini, Reitman's, Molson, TFO and Missing Children's Network. Her work has won awards at shows including the One Show, Cannes Lions, Clios, D&AD, Applied Arts and Communication Arts.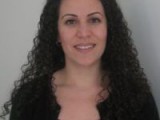 Laura Panetta,
Director of marketing and trade marketing, Reckitt Benckiser
Panetta has over 12 years of CPG marketing and sales experience. Before joining Reckitt Benckiser, she held the role of senior shopper marketing manager at ConAgra Foods. Prior to that, she led shopper marketing at Novartis Consumer Health and held roles on Aquafresh and Sensodyne at GSK. And while at News Marketing Canada, she worked on Kimberly-Clark and P&G.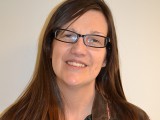 Sandy Salmon,
Director of advertising, Staples Canada
Salmon has held various roles at Staples for more than 20 years. She began her career with the retailer as advertising coordinator for flyer, radio and direct mail, later moving into the role of production manager and then advertising manager. Before joining Staples, she held copywriting positions at CFTR and Saffer Advertising.