Capturing attention
Microsoft Canada's Alyson Gausby on how marketers can adapt to changing attention spans.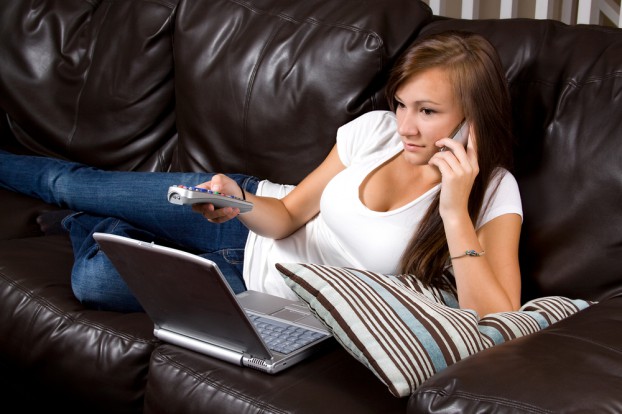 Think digital is killing Canadians' attention spans? Think again. We hear some doomsday prophets talking about how technology is eroding consumer attention, spelling the demise of our industry. And while it's true that attention spans are getting shorter, Microsoft's new Attention Spans research proves that isn't the whole story. Canadians are adapting to their increasingly digital lifestyles and acquiring new cognitive skills along the way…so marketing will need to evolve, too.
Our research found that while consumers with more digital lifestyles have lower attention spans overall, that's only true in the long run. Let's be honest – it's more exciting to jump from subject to subject or screen to screen than to concentrate on one thing for any length of time (with the exception of this article, of course). Digitally savvy consumers tend to front-load their attention with more bursts of high attention right out of the gate. They're better at sifting through content and identifying what's of interest to them before moving on. Think how skillfully you scroll through a news feed or search results today versus five years ago.
With our shrinking attention spans, there isn't always time to build a story. Now, more than ever, marketers need to hook consumers right away. We need to communicate clear and concise messaging as early as possible. Craft headlines that can say it all. One of my favourite examples, Kmart's "ship my pants" commercial, did just that by instantly making my ears perk up (did I just hear what I thought I heard?!).
The study also found that as a result of their bursts of high attention, digitally savvy consumers are getting better at encoding information to memory – they're more likely to remember the content they're seeing and engaging with. If that's not good news for marketers, I don't know what is.
In terms of filtering out distractions, digital adoption doesn't make much difference. No matter what environment humans are in, be it the plains of Africa or a crowded street in New York, survival depends on being able to focus on what's important – generally what's moving. Why are rich media engagement scores so much higher than standard display? Because that focus hasn't changed, it's just moved online.
There's one caveat though: multi-screening. As you may expect, heavy multi-screeners find it difficult to filter out irrelevant stimuli because they're easily distracted by multiple streams of media. This means plenty of opportunities for marketers to capture wandering eyes, but also that we need to work harder to hold attention and compete against the shiny newer things. More than ever, creative needs to stand out, be different, and challenge the norm. Outdoor advertising can be a great source of inspiration since billboards have always had to compete against (quite literally) a world of distractions.
Since consumers turn to their secondary screens to fill in in-between moments when they might otherwise drop off completely, we see higher overall engagement during multi-screening. Our research shows that multi-screening environments can improve consumers' overall attention, increase their emotional connection to content and improve their ability to encode information to memory. Plus, multi-screeners are appealing because they're already primed for more immersive experiences and are also more likely to take action.
Honda's "Other Side" campaign lets viewers switch between two scenarios (via keyboard keys) to see the two sides of a man's life: one as a family man collecting his kids from school and the other as a bank robber. The bi-polar, active involvement sustains attention and fulfills that need for something new and different.
For me, perhaps the biggest surprise from the study was that it's not just millennials/digital natives with shorter attention spans. Digital lifestyles and behaviours (like tech adoption, social media usage, multi-screening, and media consumption) are correlated with attention span levels, but demographics aren't. The results also show that (sorry ladies), women really aren't any better at focusing attention or multi-tasking than men are.
While the changing nature of human attention introduces some challenges for marketers, it also creates significant opportunities. We need to rethink the way we engage consumers who are increasingly looking for the next "new" thing. Rest assured, digital won't be the cause of our (at least attentional) downfall. If you've made it this far, you're proof.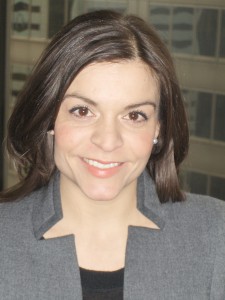 Alyson Gausby is consumer insights lead at Microsoft Canada.