Dining out, vacations still important for Canadians
Despite debt levels and some cutbacks, many consumers are still making "sensible splurges."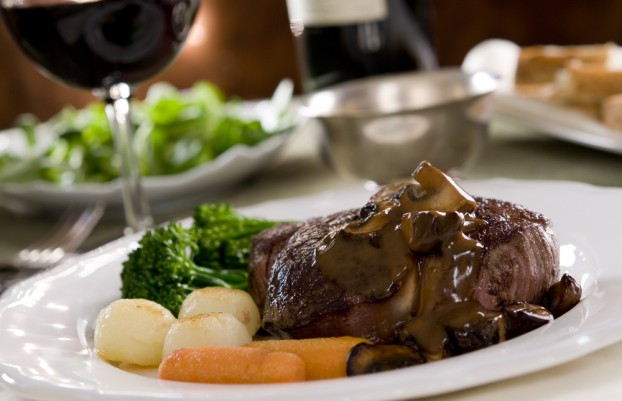 Household debt is causing some Canadians to tighten their belts, but many are still willing to make "sensible splurges" in non-essential categories, according to a new report from market research company Mintel.
"While the drop in oil prices was expected to give consumers extra cash for spending, the record-high level of household debt is top of mind among Canadian consumers leading them to adopt a slightly more conservative approach to spending, focusing on paying off debts and making cutbacks," Carol Wong-Li, senior lifestyle and leisure analyst at Mintel, said in a press release.
"There is a glimmer of hope, however, with consumers still looking to treat themselves to long- and short-term rewards, creating a mood of sensible spending for 2015. We're predicting food-related categories like dining out and groceries will experience reasonable growth this year."
For dining out, 31% of the 2,001 Canadians surveyed online said they will continue discretionary spending in that area, and 31% also said they would do the same for long vacations. Small "extras" for family members are also considered an area of continued spending for 34% of Canadians.
Canadians are also planning to adopt healthier habits this year, with 64% saying exercising regularly is a priority and 59% citing eating more fruits and vegetables as an important area.
Perceived cutbacks in the past year were around non-essential, pleasure-related areas like out-of-home alcohol (35% saying they spent less in that area), leisure and entertainment (32%) and dining out (33%). However, many also said they were spending the same amount as in previous years (for example, 48% for dining out and 17% said they actually spent more in that area). Spending on in-home food also increased for 31% of those surveyed, although 56% said their spending in that area was about the same.
Overall, consumer expenditures are expected to rise over the next few years, reaching $1.2 trillion in 2019.
Top image courtesy of Shutterstock. Graphics courtesy of Mintel.