A good TV ad isn't always a great social one
Gravity Partners co-CEO Leigh Himel debates creating true social videos vs. just placing TV ads online.
By Leigh Himel
In 1998, I was asked to give a presentation on this new thing called the internet to a number of senior people at the agency where I was working. Internet penetration in Canada was higher than in any other country in the world. We thought everyone should be paying attention to this emerging phenomenon as it was going to revolutionize our business by creating a new media relationship for consumers and brands.
The reaction? Yawns. General boredom. A few "I don't see the ROI" or "Let's wait and see what New York does." And my all-time favourite: "Meh, it's a fad."
Meanwhile 17 years later, many of these same attitudes are still prevalent today. We are slow to recognize potential but quick to repeat our proven successes, to the detriment of creating new opportunities with an even bigger payback.
Millennials, who are going to be the economic engine of Canada, were the first to be born on the net, and my generation (Gen X), is about to become the first generation to die on it.
Yet, I can't help but feel like we are back in 1998. Marketers are still struggling to understand how social media fundamentally impacts brand communications. Just as we saw brands throw up brochures and call them "websites" or use print ads to make banners, we are now seeing agencies create TV ads and call them "social videos."
So what's the difference?
A great ad is a good piece of communication, but a good piece of communication is not necessarily a great ad. Good communication has to (at least) be relevant to the dynamics of the medium that is used to present it.
So imagine this:
You run a 30-second commercial on conventional TV that has a "real-time" comment bar at the bottom of a screen where every time your ad runs, it show unmoderated consumer comments –  the good, the bad and the ugly. If you, as an advertiser, knew that was there, would you create your ad the same way?
When it comes to social media, too often the intent is to take advantage of a perceived cheaper media alternative to spread your (hopefully) viral brand message. While it's easy to understand why that would be attractive, the reality doesn't live up to that expectation except in a few isolated cases. The more interesting opportunities lie in developing a deeper, more meaningful consumer/brand relationship . That requires time and the building of earned trust, and that trust will only come when there is a common and jointly held belief between a brand and the consumer that is actively participated in by both parties. That's when new opportunities start to present themselves and as one client was adamant in pointing out, "Social is not a media strategy for us – it's a new business model for our company and how we can build and differentiate our business."
So if you're looking to build social videos, ask yourself:
Are you able to find a shared space between what your consumers believe is relevant, and your current brand platform?
Are you focused on your consumers and their stories versus your product and your story?
Does your brand have a relevant and believable role to play in the story?
Is there a larger platform that can be supported and live beyond a singular video execution?
If the answer is yes, then chances are, you are creating a social video versus a TV ad that just happens to be executed on the internet.
I also want to say, we are still at the infancy stage. As with everything in our marketing world these days, as we start to develop and recognize the differences, it is incumbent upon us to educate ourselves on the broader opportunities for marketing communications. We need to develop holistic strategies that truly leverage networked marketing dynamics and that acknowledge and maximize the distinct and unique capabilities of passive, interactive and social media. It's not to say one is better than another, just different. Our challenge is to know how to make those overall choices and make them work together as one.
Oh, and by the way, that SVP who thought the internet was "a fad"?  He retired three years later and he's probably Facebooking his grandkids from home.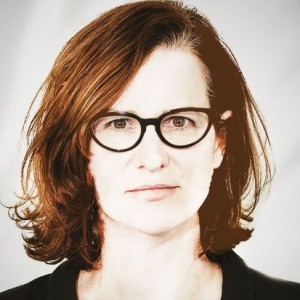 Leigh Himel is co-CEO of strategy design firm Gravity Partners, which works with clients including Coca-Cola, Shaw Media and The Weather Channel.