MacLaren wins Tourism Partnership of Niagara
The agency will handle all creative and media as the organization looks to promote its offerings beyond the Falls.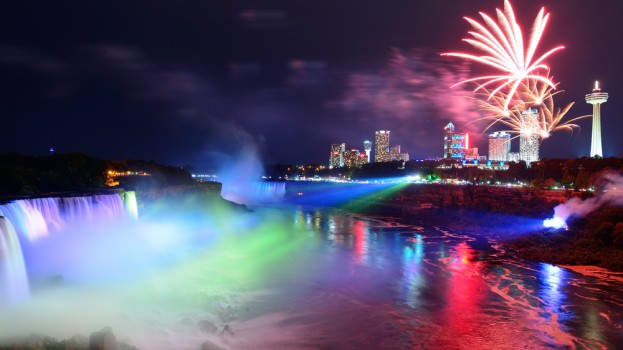 The changes continue at MacLaren McCann, this time on the new business front. The agency has been named full-service marketing agency of record for the Tourism Partnership of Niagara, effective tomorrow.
The win comes following an RFP process that began in April and was participated in by several agencies. It will cover brand strategy, planning and creative advertising, as well as media planning and buying. Jody Larose, executive director of the Tourism Partnership of Niagara, says a separate RFP was issued on the media side but didn't get a response, so the decision to use MacLaren on media was made "by default."
Established in 2010, the Tourism Partnership of Niagara is led by the Ontario Ministry of Tourism, Culture and Sport, and joins together the efforts of five different tourism boards for the area's sub-regions: Niagara Falls Tourism, Tourism Niagara-on-the-Lake, City of St. Catharines Department of Economic Development and Tourism, Twenty Valley Tourism Association and Niagara's South Coast Tourism Association.
The two first priorities for MacLaren's assignment will be a strategic and creative brand review and a new website that will dictate how the organization will go to market under the Niagara Canada brand, possibly under a new creative platform. Larose says while she is open to the suggestions of the full audit, she hopes to move to more engagement-building marketing, as opposed to brand-building.
"Part of our strength as a destination is that we have so many offerings besides the Falls, but how do we go to market when we such rich offerings is also part of our marketing challenge?" Larose says. "The primary focus for us is to extend the length of stay for a visitor. We're more than just the Falls and we want people to know they can come to the region and stay for multiple days and have a very diverse itinerary."
Whether or not the organization's marketing budget is set to increase will depend on the results of its first budget and funding review by the Ministry this fall, Larose says. The partnership's advertising was previously handled by Niagara-based agency Loud + Clear since 2011.
"They were a highly capable agency, but we need to go outside of our own backyard," Larose says. "If we want to be a world-class destination, we need to be open to the insights and expertise of others who have a broader marketing perspective. We believe our destination has world-class tourism experience offerings and we'd like our brand to elevate itself to convey that thinking."
Larose adds the decision to choose MacLaren was unanimous by the organization's board, helped by the new leadership of CEO David Leonard and his "deep roots" in the tourism category.
This is the first new client win for MacLaren since Leonard started his new role at the agency roughly two months ago. In that time, Leonard has been focused on filling some senior-level positions, including Darren Clarke as CCO and Mary Chambers as chief strategy officer.
Image courtesy Shutterstock