Clear out your cabinets
The Partnership for a Drug-Free Canada reminds parents about the risks of keeping old meds.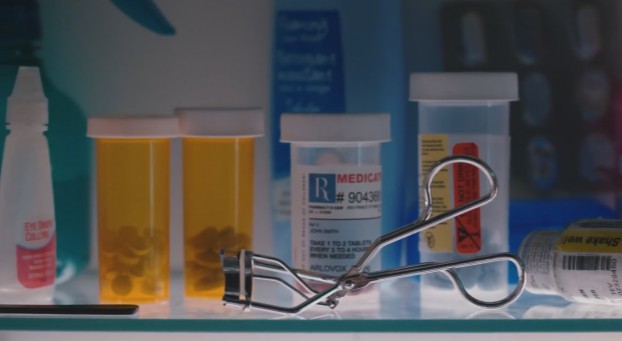 If you did some spring cleaning this year, there might be one spot you forgot, and the Partnership for a Drug-Free Canada (PDFC) wants to remind you of it.

The organization has teamed up with Shoppers Drug Mart again and brought aboard Loblaw Pharmacy this year for its third "National Medicine Take-Back Campaign," beginning today and running through the rest of the year.

The campaign – which now has 1,800 pharmacies in Canada participating – is focused on getting people to clean our their medicine cabinets and bring back unused prescription drugs and over-the-counter meds to stores for proper disposal.

This year's theme is around "Keeping Your Drugs off the Streets," and includes a TV and online video spot asking Canadians to drop off their old medications, or risk teenagers being able to access them easily and abuse the drugs. Ottawa-based agency Banfield created the campaign for the PDFC.

The PDFC says that 42% of Canadian households have medication that can be abused, but only 8% keep them in a safe place. It also says that one in six kids have abused prescription drugs, and 70% of those who did got the drugs from their own homes.

Over the past two years since the initiative first began, the PDFC has received support from more than 40 media partners, with about $30 million in free advertising space and time.

Last year, 390 tons of medicine was brought back to Shoppers Drug Mart locations – more than twice the amount collected in 2013. In an online survey conducted last fall, the PDFC also found that among parents who had seen the campaign, two-thirds had spoken to their kids about getting high using prescription drugs, compared with 40% who had not seen the campaign and said the same. In addition, 70% of kids whose parents saw the campaign think using prescription drugs to get high is risky, compared to 56% whose parents hadn't seen the campaign, according to PDFC.

The PDFC website also includes tools and resources for parents about prescription drug misuse as part of the campaign.