Back-to-school shopping by the numbers
Google data reveals whether consumers are visiting more or fewer stores, plus the role of mobile.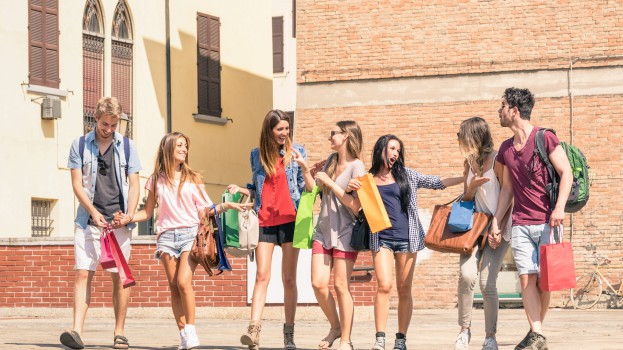 It's like Christmas in July (and August/September) for retailers. We're talking about back-to-school (BTS) prep, of course, and the season is upon us. To help you stay on top of how Canadian consumers are shopping, the increasing role mobile is playing, plus what's hot and not, here are some bite-sized stats from Google (gleaned from sources including Canadian consumer surveys from July 2015 and search data), shared at a presentation in Toronto on Tuesday.
Where and how consumers shop for BTS
-55% of post-secondary students will complete BTS shopping prior to Labour Day, with 20% finishing their purchasing a month in advance of class
- 35% are cutting back on the number of stores they visit for their shopping, with one-third heading to no more than two stores
- Seven in 10 parents will take a week or less to complete their back-to-school shopping
- 1/4 of students will turn to online more than last year for BTS shopping
Online and mobile searching picks up
-Last year, back-to-school searches online increased by 35%; while this year's searches to date are 10% higher than at the same time last year. Contrast that to mobile-specific searches, which nearly doubled from 2013 to 2014; while searches to date are more than twice those from the same period last year
- About half of smartphone users say researching on their phones helps them make purchase decisions faster versus a few years ago
- Data suggests location-based searches are up, and consumers are using mobile to guide them on where to shop (and not necessarily planning trips ahead). "Near me" searches have increased two-fold during the past year. While "shoe stores near me" searches have jumped in August the past two years, "shoe store locations" searches have dipped significantly.
BTS content finds eyeballs on YouTube
- Consumers searches for back-to-school videos jumped 70% last year (DIY is also a hot search topic)
- Globally, users have spent 120% more time watching these videos so far this year
- As for creators, this year they've posted twice the amount of back-to-school content uploaded in 2014 overall
What's hot in consumer electronics (top rising searches)
Apple Watch
Selfie stick
Raspberry Pi
Android box
IPTV box
Android watch
Privacy screen
Wireless charger
Samsung Gear
Xiaomi
 What's hot in fashion (top rising searches)
Bralette
Shirt dress
Ripped jeans
Boho chic
Midi skirt
Nike Roshe
Chukka
Chelsea boots
Fjallraven
Zanerobe
What's not (top declining searches)
Oversized sweaters
Muscle shirt
Jean vests
High-waisted shorts
Maxi skirts
Continuing trends (season growth)
Birkenstocks
Grey suit
Ankle boots
Trench coat
Faux leather
Image courtesy of Shutterstock