Pinkberry lands in Ontario
The yogurt wars continue as one of the U.S. market's leaders opens its first location in the province.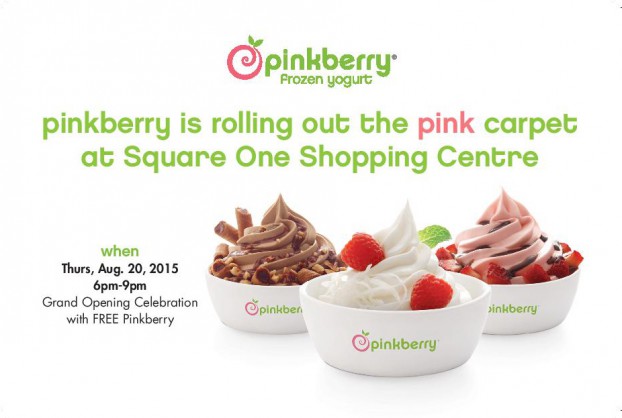 Frozen yogurt chain Pinkberry is bringing its Canadian expansion east as it prepares to open a location in Mississauga, Ontario's Square One shopping centre.

On Aug. 20, Mississauga mayor Bonnie Crombie will cut the ribbon on the location at an event that will include a concert and meet-and-greet with Canadian musician Karl Wolf and free Pinkberry yogurt.

The location launch will be promoted through a PR-led campaign led by DV Communications and a push through the newly-launched Pinkberry Toronto social media channels.

While Pinkberry was one of the early entrants into the "frozen yogurt wars" when it opened its first location in Los Angeles in 2005, the store in Mississauga is the company's first in Ontario, having opened six in B.C., Alberta and Saskatchewan since 2011. Another location is set to open at Sherway Gardens shopping centre in Etobicoke in the near future, with a downtown Toronto location planned for 2016.

It's competitors have ensured the category's expansion has continued without it, though. U.S.-based Menchie's has launched over 110 locations since first entering Canada three years ago with stated plans to have 200 in the near future. Canadian chain Yogurty's currently has more than 70 stand-alone locations across Canada (with locations in Mexico and plans to further expand in Latin America). It's owned by International Franchise Corp., which operates the in-mall focused Yogen Fruz that launched during frozen yogurt's first boom in the 1980s. Vancouver-based Qoola also recently launched its first stand-alone retail space after years of primarily operating locations in malls, including at Square One.