Can someone fix the model already?
Heroes & Villains' Emma Hancock on a future without "disposable" content and inspiration-thwarting consolidation.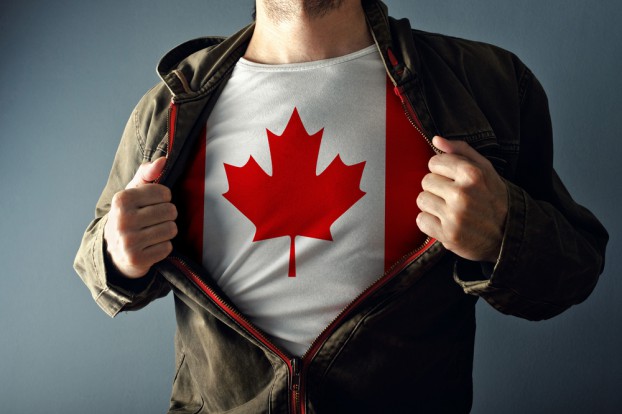 By Emma Hancock
I don't have a crystal ball, but according to the psychic I saw last week, I have amazing psychic ability. So why not put it to good use?
Like, will the Leafs have a smidgen of a chance this year? Or will I ever find that vintage Birkin bag in a pawnshop?
Or – gasp! – what is the future of the Canadian ad agency? Not sexy, I know.  It's the kind of question that only a handful of Canadians probably give a darn about, but hey, I kind of do.
Back in the day (for me that was 1998), advertising looked like a lot of fun and glamour. Agency Christmas parties with cigarette hostesses and clients who just loved spending every moment at "the agency." And the ads just happened. They were abundant and larger-than-life. Mountains of brochures and 10-day commercial shoots and no awkward conversations about commission.
Fast forward 17-or-so years and the model feels broken. At least, that model.
So, what happened? The perfect storm or, given my account person nature, "The Three Cs": content (a.k.a. stunts and apps), compliance and consolidation.
Let's start with this content thing. Did I rile against the term, meeting after "digital solution" meeting? Yes. Did it change anything? No. For whatever reason, the word "ad" just lost its appeal in favour of the supremely generic, every-monkey-can-do-it widget-esque word that has only one competitor in the land of words: "thing." We made a "thing" and we're planning on making more "things." That's so great. Let's be honest though, that's really a sly way of saying "disposable things that can fly under the radar."
Which leads me to compliance. It's been over 200 years since the Americans tried, and failed, to invade Canada. But that was a very public assault. How many times have you been on a conference call in a global network where (as the "Canadian") your colleagues banter and pontificate only to hear after an hour "Oh, hey, Canada, are you still on the line?" Um, yeah. We are. We are too damn polite to interrupt and apparently you guys never take a breath. But that's okay, because we just want to wait for our marching orders. We're not the puppetmaster any more, just the puppet. And where is that getting us? Well, you can blame that thorny word in advertising: Consolidation.
Somebody please tell me a good story about consolidation. I dare you. Tell me that the people sweating the deadlines are feeling any flashes of inspiration and not living in total fear of ending up as a year-end redundancy. Or worse, boredom. The "maker movement" in Canada has been replaced by the "please adapt this movement from the L.A. office" (unless it's for Quebec, in which case their uniqueness will demand a level of attention normally reserved for royalty). Consolidation, in our world, ultimately means merge-and-purge, which is really not a great place to spark creativity and culture.
So, if this is the new normal, what is the future of the Canadian ad agency?
My supposed psychic ability tells me it's not an agency at all. Once a symbol of prestige, it's been reduced to its current reputation of "cumbersome and costly." The new model must answer the new brief: Faster, better, cheaper and a lot more of it. The creativity of Canadians can compete on any world stage, but our game can no longer be confined to a smattering of commercials that take months to plan and millions to make.
Our game is a new reality that we create for our clients that will save us from the lowest common denominator – running ads we didn't make, filming stunts that no one really experienced, and creating apps that no one really uses. You don't need a crystal ball to see that the more content we make ourselves that is good (read: great), fast and cheap will make us more competitive not just here, but around the world.
But I guess you do need a crystal ball to know whether the leaders in this business have the (non-crystal) balls to make the changes to the agency model that will set us up for a starry future.
Emma Hancock is a founding partner of Toronto-based Heroes & Villains Advertising.