Best Buy takes kids to school
The retailer brings its "Geek Squad Academy" program to Canada to help encourage STEM-field futures.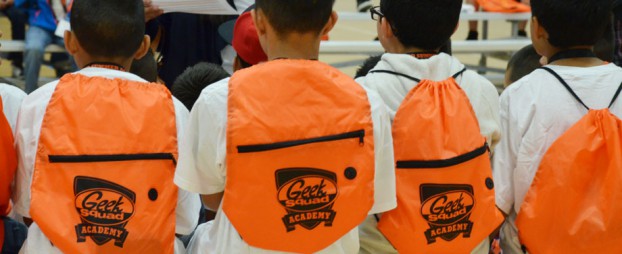 Best Buy has brought Geek Squad Academy, a camp for kids to learn about technology, to Canada after several years of success south of the border.

The academy partners with non-profits and schools to offer free classes from Geek Squad agents to kids between 10 and 14 on topics such as 3D printing, digital music and digital citizenship (tackling issues such as cyberbullying).

The initiative was started in 2007 by a Geek Squad employee in the U.S., where it now runs across more than 70 cities. In March, Best Buy held a pilot program at its head office in Burnaby, B.C. After receiving 156 applications from across the country, the retailer is now running workshops in St. Albert, AB, Brantford, ON, Ottawa and Winnipeg.

Best Buy's community mandate is around helping kids understand the role technology will have on their futures, says Karen Arsenault, community relations manager with Best Buy. With 70% of jobs in Canada being tech-related, informing kids about their options in science, technology, engineering and math (STEM) fields, is important, she says. "The more they're exposed, the more excited they are about technology."

The retailer is using video and photos from its pilot program to help promote the initiative on social media, and will continue gathering content for next year's application push online.