Some marketers still struggling to evolve
A new report from the CMO Council shows that while the benefits are clear, digital engagement could still be better.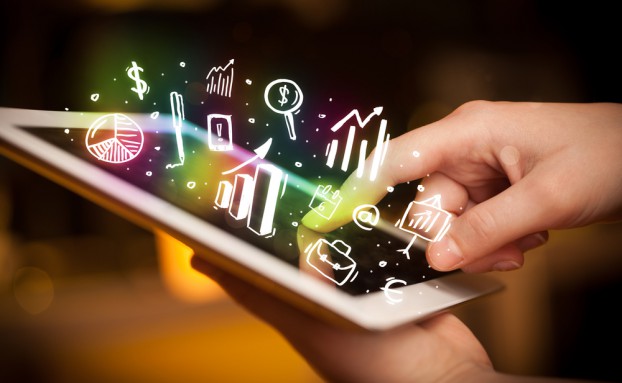 Even though they recognize the benefits from both a consumer engagement and business perspective, many senior marketers admit their companies have room to improve when it comes to digital marketing, a new global study from the Chief Marketing Officer Council suggests.
The CMO Council and IBM's Digital Experience software group surveyed 268 senior marketers globally, including from Canada, across industries, with more than half of those surveyed holding a VP of marketing title or higher.
Only 5% of those surveyed felt their companies were doing an "extremely good" job of engaging consumers, partners and employees in mobile and digital channels, with 16% saying they were doing "very good" and 32% saying "moderately good." Only 11% admitted they weren't doing a good job, but 28% said their work in that area was slowly evolving and 6% said their effectiveness varied by audience.
Those numbers were similar when the same group was asked how effective their company was at creating multi-channel campaigns to reach highly targeted audiences, except for those saying "moderately good" falling to 26% and those saying "not good" rising to 18%. This is despite the fact that the marketers had clear ideas about the benefits digital experiences offered for engaging customers, including 49% who said they offered a more compelling customer experience.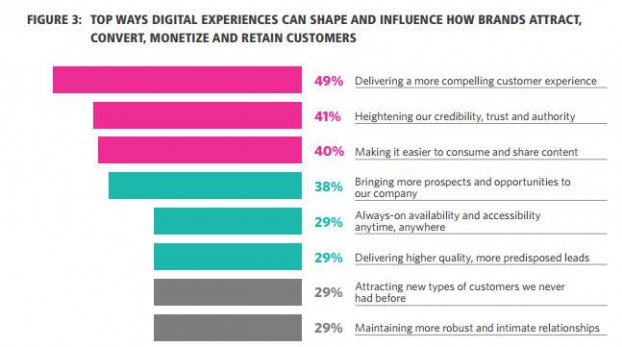 On the business side, the benefits seem to be even more apparent, with the respondents identifying more competitive advantages from a strong digital strategy, including 56% saying it offered higher response and engagement rates.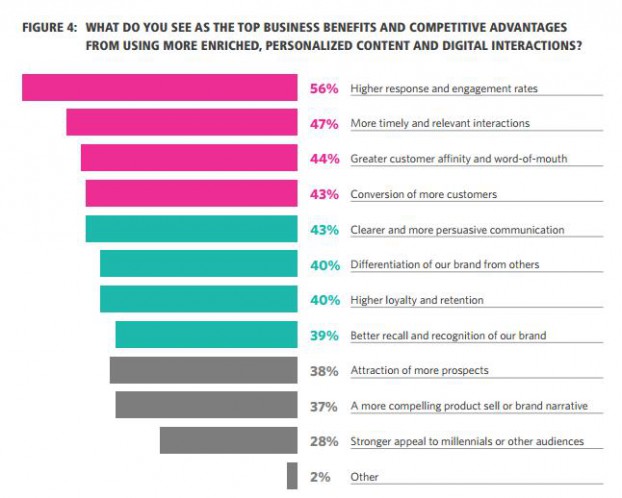 There was some discrepancy when asked which emerging development would most impact customer engagement in the future. Among those identified as "leaders" in the digital space, 89% said the internet of things would have a significant impact (compared to 28% of those identified as "laggards"), with 67% saying the API economy (24% of laggards) and digital enterprises (43% of laggards).

For these leaders, 56% say they have delivered a more compelling customer experience and had increased customer yields as a result of their focus on digital, while the laggards say they are still trying to use digital platforms to heighten credibility (43%) and make content consumption easier (42%). Among the laggards, the focus going forward remains on creating "cleaner, more persuasive communications" (44%) and increasing conversion rates (43%).

Featured image courtesy of Shutterstock. Charts courtesy CMO Council/IBM.